Cuban President thanks UNESCO for recognition
Cuban President thanks UNESCO for recognition
Imagen principal: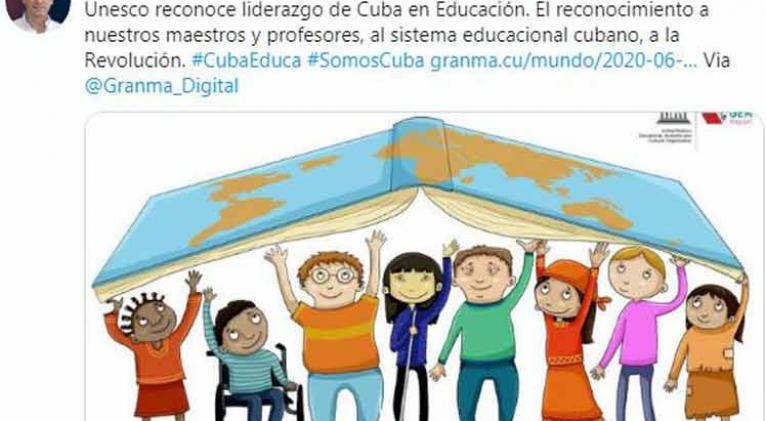 President Miguel Díaz-Canel thanked today the recognition of Cuba from the United Nations Educational, Scientific and Cultural Organization (Unesco).
The recognition of our teachers and professors, of the Cuban educational system, developed by the Revolution, Díaz-Canel expressed on his Twitter account with the hashtags #CubaEduca and #SomosCuba.
Unesco recognized the results of Cuban policies on inclusive and quality education in the recent World Education Monitoring Report 2020 (known as the GEM Report).
Such report constitutes the global follow-up mechanism on Sustainable Development Goal four, to esure inclusive, equitable and quality education, and promote lifelong learning opportunities for all.
The text of the multilateral organization realized that all Cuban children participate in early childhood education, a goal set for 2030.
The permanent representative of Cuba to Unesco, Yahima Esquivel, highlighted the recognition of the international organization for the island's efforts as an example in the insertion of students with special needs in the conventional educational system.