Cuban president praises meeting between Lula and Nicolas Maduro
Cuban president praises meeting between Lula and Nicolas Maduro
Imagen principal: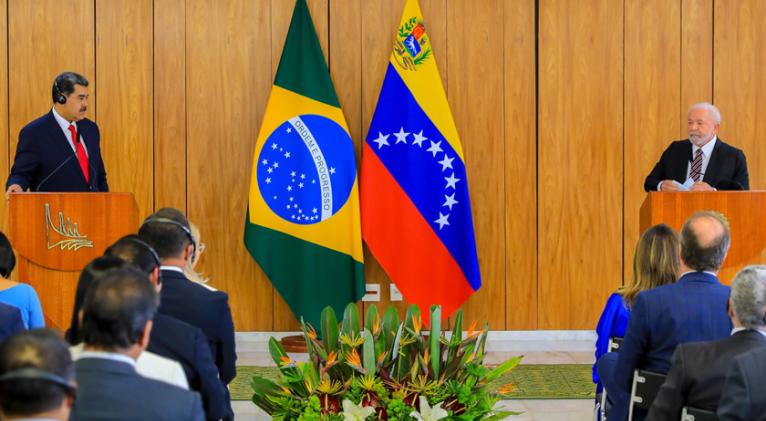 Miguel Diaz-Canel, first secretary of the Central Committee of the Communist Party of Cuba and president of the country, praised today the meeting between Luiz Inacio Lula da Silva and Nicolas Maduro, presidents of Brazil and Venezuela, respectively.
On Twitter, the Cuban head of state expressed his satisfaction with the exchange between the two presidents, whom he described as brothers of Cuba.
These are news that illuminate the political horizon of Our America, congratulations from Cuba, said Diaz-Canel.
With the tweet, the President shared Maduro's message on the meeting that took place in Brazil on Monday at the Planalto presidential palace.
Venezuela is ready to resume virtuous relations with Brazilian investors and businessmen; we have open doors, with full guarantees that we will return to the time of joint work and cooperation, said the Venezuelan dignitary.
The Brazilian president described the meeting as historic and affirmed that from now on both nations will be able to recover the right to make international relations policy with the same seriousness as always.