Cuban natural medicine Curmeric presented in Japan
Cuban natural medicine Curmeric presented in Japan
Imagen principal: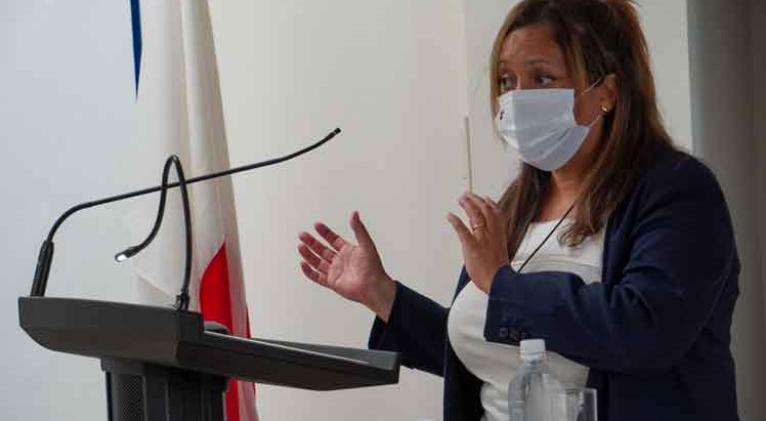 Tokyo, Aug 11 (Prensa Latina) The head of the Theragnostic Laboratory of the Havana-based Calixto Garcia University Hospital (Ceaden), Tania Valdes, presented here the natural drug Curmeric, which has been administered in Cuba in the context of Covid-19.
Valdes participated in a conference at the Cuban Embassy, with the presence of Japanese business people from the biotechnology and healthcare sectors, as well as representatives of medical and scientific organizations.
Also present on behalf of Cuba were Ambassador Miguel Angel Ramirez and other members of the diplomatic corps.
Curmeric, developed from Curcuma longa, has major antiviral and antibacterial properties to fight respiratory diseases, the doctor of Sciences, who is also in charge of the national projects for the development of Curcuma longa products, told Prensa Latina.
The efficacy of the drug was demonstrated during a health intervention carried out in 2021 in the provinces of Ciego de Avila and Granma, when both Cuban territories reported peaks of SARS-Cov-2 contagions, she noted.
The natural product was administered to patients with suspected, positive and convalescent contacts of the respiratory virus.
In 2021, the Innovation Committee of the Ministry of Public Health authorized the administration of Curmeric, which this year was added to Cuba's basic list of medicines and natural products, for clinical trials.
The large-scale production of the natural product in Biocubafarma's Medilip factory is possible thanks to high-tech equipment donated by the Japanese company Mitsui Onetsu, Valdes stressed.
Incidentally, the specialist presented awards to the Society of Integrative Medicine of Japan, the Mitsui Onetsu company, Mr. Odate Katsutoshi and the Cuban Embassy for their valuable contribution to the Curmeric project.
"The laboratory supports the Japan-Cuba Scientific and Technical Exchange Committee, of which I am the coordinator, in the promotion of professional and technological exchange," she emphasized.
In addition, we have close collaboration with the Okinawa-based company Microcell, directed by Dr. Seiri Ohshiro, whose knowledge has been very useful in our research on Cuban curcuma, she concluded.