Cuba ratifies commitment for post Covid-19 global recovery
Cuba ratifies commitment for post Covid-19 global recovery
Imagen principal: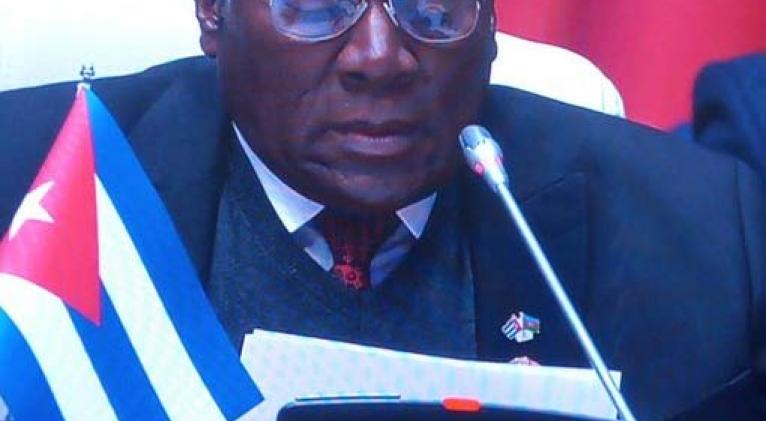 Baku, Mar 2 (Prensa Latina) At the Non-Aligned Movement (NAM) on Thursday,Cuba ratified its commitment to make available to developing nations the progress achieved by its scientific community in the fight against Covid-19 pandemic.
Addressing the Summit-Level Meeting of the NAM Contact Group running in Baku, Cuban Vice President Salvador Valdés Mesa called on the 120 members of this movement to use Cuba's biotechnological drugs.
"We invite the non-aligned countries to the clinical use of our biotechnological drugs," highlighted the vice president, who heads the Cuban delegation to this meeting, which analyzes the NAM recovery work after Covid-19.
Valdés Mesa reiterated Cuba's willingness to support the Covid-19 vaccination campaign wherever necessary.
He stressed that despite the unprecedented tightening of the blockade imposed by the United States on that country, Cuba developed five vaccine candidates, three of which became highly effective vaccines to fight Covid-19.
He said: "our country has the highest vaccination rates in the world among countries, having 90.3 percent of its population immunized with three doses".
The Cuban vice president urged all governments, international organizations, and donors without exception, to mobilize the necessary financial resources, transfer technologies, make capacity-building mechanisms viable and fulfill their commitments in terms of Official Development Assistance.
Valdés Mesa asserted that Cuba, as pro tempore presidency of the Group of the 77 plus China, would work tirelessly to represent and defend the legitimate interests of developing countries.