Cuba for a more effective control to fight fresh outbreak of Covid-19
Cuba for a more effective control to fight fresh outbreak of Covid-19
Imagen principal: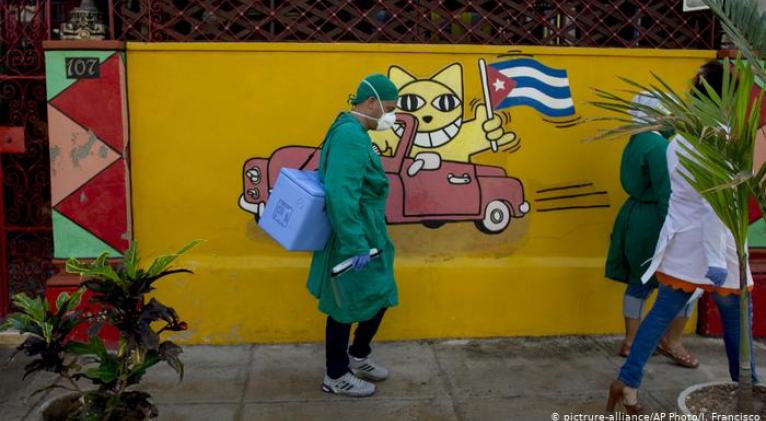 The increased Covid-19 cases in Cuba is today demanding a more effective control to fight the disease, as well as compliance with the corresponding protocol.
On Saturday, the Cuban President Miguel Díaz-Canel called for a greater institutional, social, family and individual responsibility in the face of the complex epidemiological scenario.
The new outbreak in the island followed the reopening for travelers in December and holidays parties and reunions with people not observing the proper preventive measures.
During the government group´s meeting for the prevention and control of the new coronavirus, the Cuban president demanded to review the spread of the contagion case by case and also take advantage of the over 10 long-month experience of confrontation.
'The work in all areas has to be fast in order to cut transmission and continue to draw lessons that will lead us to improve the present situation and thus overcome it as soon as possible,' the Cuban president quoted on the official website of the Cuban Presidency.
The government group particularly analyzed the epidemiological situation in Havana, Artemisa, Matanzas, Ciego de Ávila, Santiago de Cuba and Guantánamo, provinces where the highest numbers of new Covid-19 cases were reported on Saturday.