Cuba congratulates Namibia on the 33rd anniversary of its independence
Cuba congratulates Namibia on the 33rd anniversary of its independence
Imagen principal: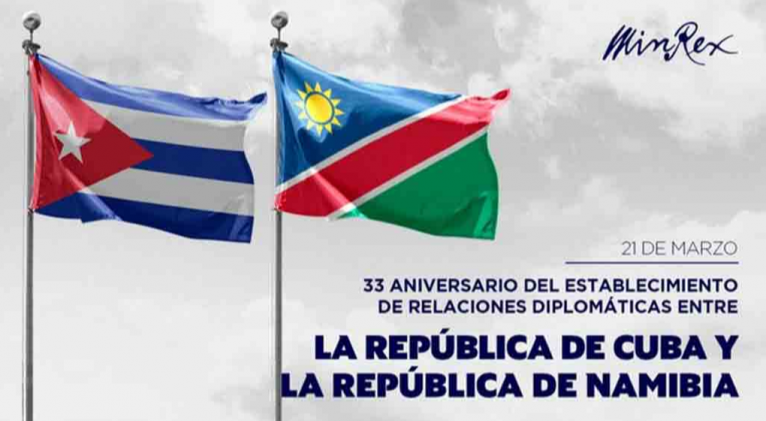 Havana, March 21 (RHC) The Cuban Foreign Ministry congratulated the people and Government of Namibia on Tuesday for the 33rd anniversary of its independence.
Through their Twitter account, the Ministry ratified Cuba's interest to continue strengthening the ties of cooperation and solidarity that unite both nations.
Namibia achieved independence from South Africa on March 21, 1990, after the successful conclusion of elections supervised and controlled by the United Nations.
In achieving the independence, the help of the Cuban internationalist forces was crucial, as they contributed to defeating the South African troops of the apartheid regime and its international sponsors.
Hundreds of Cuban collaborators from the fields of health, education, sports, construction and other spheres have provided services in Namibia.
The African country maintains a position of denunciation in international organizations against the economic, commercial and financial blockade imposed by the United States on Cuba, which it has classified as inhumane and unfair. (Source: Prensa Latina)