China Focus: China, LatAm sci-tech cooperation to benefit regional development
China Focus: China, LatAm sci-tech cooperation to benefit regional development
Imagen principal: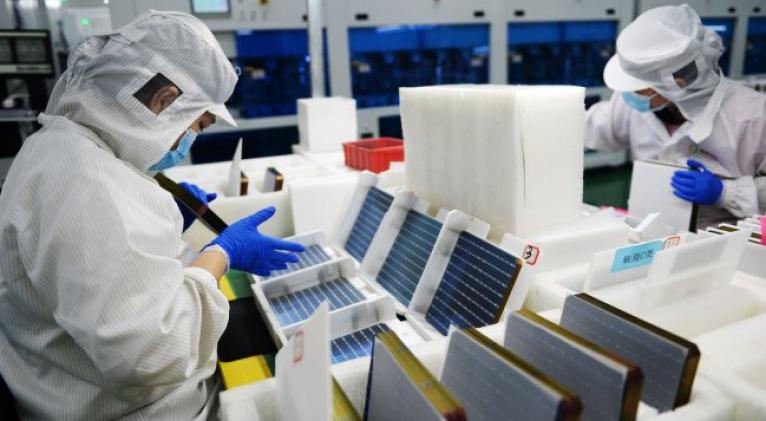 Scientific and technological advancements in brain circuit communication, brain-computer interaction, and Parkinson's disease monitoring have instilled great confidence in the renowned Cuban scientist Pedro A. Valdes Sosa, regarding promoting collaborative research in brain science and neurological technology between China and Cuba.
"I'm looking forward to participating in more cooperation between China and Cuba," said the 73-year-old scientist. He has worked for the University of Electronic Science and Technology of China in southwestern Sichuan Province since 2011 and has led his team to publish a series of papers in first-class international journals.
Certain research accomplishments have found practical use in clinical applications, which include the initiation of medical applications of a brain health monitoring device.
At present, the university is promoting the joint construction of a laboratory under the Belt and Road Initiative to serve as an important platform for Sino-Cuba sci-tech innovation cooperation. According to Sosa, the laboratory will be open to the world.
In recent years, the mechanism for China-Latin America cooperation in sci-tech innovation has steadily evolved, adopting diverse forms.
The Espacio Lejano Station, a joint project by China and Argentina, has played a vital role in missions such as Chang'e-4 and Tianwen-1. The Earth resources satellite, developed jointly by China and Brazil, has expanded the avenues for space-related cooperation between the two nations. Meanwhile, the construction of a sustainable food innovation center between China and Latin America is progressing rapidly.
China-Latin America sci-tech cooperation has generated substantial social impact within the local community, noted Luo Xun, a professor specializing in digital twin research at Tianjin University of Technology.
"Chinese technologies such as blockchain, fintech and digital twin have been supporting sci-tech startups in Latin America," Luo said. "The cooperation between China and Latin America has contributed to the joint construction of several vaccine production plants and improved the standards of the local biotechnology industry.
Luo has trained over 50 Latin American students who have subsequently returned to their home countries to contribute to local sci-tech innovation. Their experiences showed that the China-Latin America sci-tech cooperation transcends cultural differences and geographical boundaries and contributes to regional development, Luo said.
Marco Antonio Cabero Zabalaga, a 40-year-old Bolivian scientist who is also both the president and founder of the Andean Road Countries for Science and Technology, attended the 2023 World Conference on Science Literacy this September in Beijing.
The Andean Road is an ancient passage dating back a thousand years in the Andean region, which facilitated the exchange of information and goods in ancient times. Cabero said he hopes to revive the glory of this ancient road by pushing sci-tech exchanges.
In 2010, China signed an agreement on satellite cooperation with Bolivia, promising to deliver a communication satellite and a ground measurement-control and application system to the country.
Cabero firmly believes that science should serve the people. "Latin American people need more pragmatic international cooperation, and China offers many solutions."
Scientific and technological cooperation with China has introduced advanced technology and knowledge to Latin America, while also deepening mutual understanding and respect between the two sides, Cabero noted.