Brazilian chess player Fier at the top of the Capablanca tournament
Brazilian chess player Fier at the top of the Capablanca tournament
Imagen principal: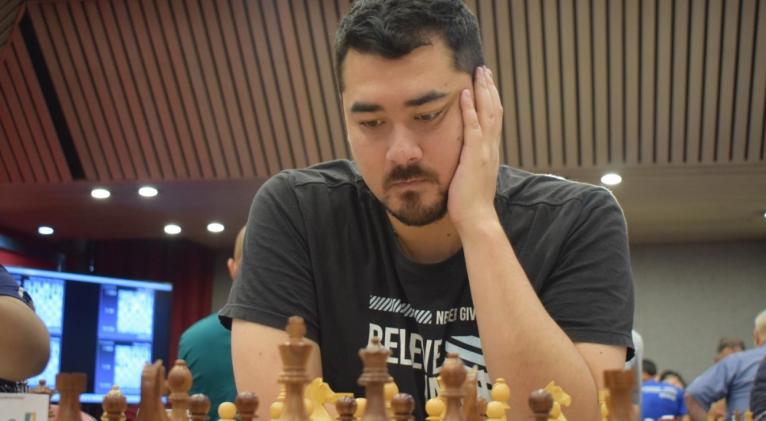 Brazilian chess player Alexandr Fier continues here today at the top of the elite group of the 2023 Capablanca in Memóriam International Tournament, after four rounds played at the Habana Libre hotel.
Fier leads the standings with 3.5 points, after engaging Danish Jonas Bjerre on Saturday, half a unit behind the Nordic.
With 2.5 stripes now appear the Indian Raunak Sadhwani and the Cuban Luis Ernesto Quesada, the only winner of the last date, superior to the Spanish Eduardo Iturrizaga.
German Rasmus Svane accumulates two points, Iturrizaga and the Cubans Carlos Daniel Albornoz and Omar Almeida (1.5) and the locals Lelys Martínez and Elier Miranda close the classification with one line.
The Ecuadorian Anahí Ortiz conquered the Blitz segment of the 2023 Continental Championship of the Americas, by completing seven points in nine rounds of games scheduled for three minutes plus five seconds after each play.
Ortiz conquered the scepter of a rookie variant in the largest of the Antilles as part of a fair that will also have competitions in classic and rapid matches.
The South American won six challenges, agreed to a couple of draws and lost a match, this one against Canadian Svetlana Demchenko, under the watchful eye of the president of the National Institute of Sports, Osvaldo Vento, accompanied by the Hero of the Republic of Cuba, Antonio Guerrero .
The podium was completed by Peruvian Deysi Cori and Demchenko herself, owners of 6.5 units, but placed second and third by tiebreaker.
Cuba's best performance was achieved by the current national champion, Oleiny Linares from Santiago, who had six points and finished fifth for best tiebreaker.
For their part, in the open section, the first position is shared with a perfect performance by the Spanish José Fernando Cuenca, the Cuban Ermes Espinosa and Canadian Bator Sambuev, owners of four wins in the same number of starts.
In the senior sector, which groups all players over 60 years of age, Cubans Juan Carlos Pérez and Humberto Pecorelli are in the vanguard with 3.5 units in four games.