Between achievements and challenges, Cuban science aiming for more
Between achievements and challenges, Cuban science aiming for more
Imagen principal: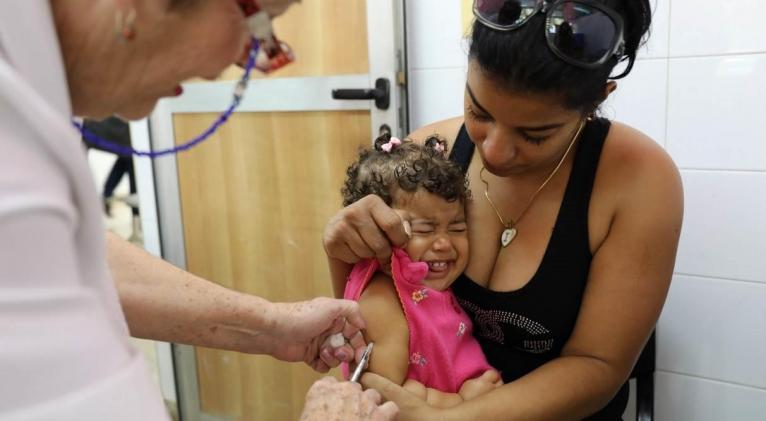 The profound changes developed in the Cuban health system from 1959 on portrayed with actions, figures, and achievements, the real commitment and the government's will to work — against strong, hostile actions — for the health, social and economic wellbeing of its people, and especially its children, the most appreciated treasure of a Revolution led by its Historical Leader Fidel Castro Ruz.
The first achievements of the Cuban preventive and epidemiological medicine were spotted back in 1962 with the first mass vaccination campaigns that immunized more than 80% of child population (age ranging from 1 month-old and 14 years-old) from polio. There was no greater achievement in this island than being the first country in Latin American to be declared polio free.  
With the Cuban National Immunization Program, figures changed dramatically as communicable diseases — including those vaccine-preventable diseases — were the leading cause of death in children. Today, the Cuban people show gratitude to the efforts of a Revolution and its professionals who have cared for thousands from diphtheria, whooping cough, and tetanus since 1962.
The Cuban medicine is still committed to its sovereignty and the distribution to the population is free. Even amid a very complex epidemiological scenario and a severe economic crisis caused by an economic, financial and commercial blockade imposed by the US government, this nation has provided medical assistance to all patients infected with SARS-CoV-2 for free, using the efficient and most innovative treatments conceived here in Cuba.
The overall number of patients positive to Covid-19 in pediatric age (up until 18 years old) is 650. The authorities are working hard to preserve their lives. The result is tangible as no child has died due to the pandemic in the island.
In addition to this, the scientific community in Cuba works tirelessly to present two candidate vaccines before the end of 2020 so we can remain immune to the new coronavirus. This is a huge challenge for those involved in this task, "very encouraging, which ratifies the contribution of the Cuban science against Covid-19," said the Cuban president Miguel Díaz-Canel Bermúdez.
Translated by Sergio A. Paneque Díaz / CubaSí Translation Staff