And it looks like life itself
And it looks like life itself
Imagen principal: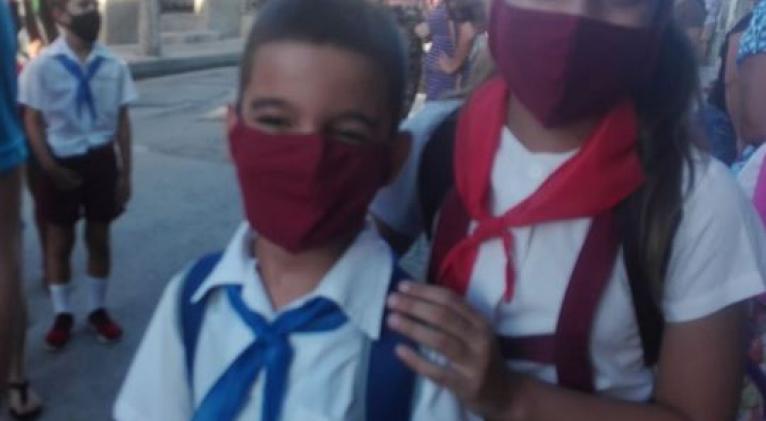 You go outside and you find them again dressed up in uniforms, with their red and blue scarves, and colorful face masks that recreate a festival of colors —bringing hope back to me. "Nothing better to paving the way for normalcy than our streets filled with boys and girls in uniform," posted my colleague Leticia Martínez on her Facebook account.
This morning looked like life was restored again in the streets of Matanzas. My children are one of those students going to school. Filled with emotion, happy, eager to live such a unique experience they find at their school, which goes beyond learning new skills classified in subjects. They carry six face masks in their schoolbags, hand sanitizers, soap and small towel to wash their hands. And they also treasure in their souls their friends in Havana, their teachers, the longing to see them again and enjoy the celebration involving resuming the school year again.
I am confident it will happen soon. I kiss my children as if I were kissing my friends' children, who must continue learning from home for a while. I am scared, of course, who don't? But I usually have more faith than fear. So I am grateful to have two cities and a nation where children mean hope and you care for hope, you fight for hope, you embrace hope, even though it is invisible.
If necessary, schools will be shut down. The President warned about it. But schools are open today and my street looks like life itself.
Translated by Sergio A. Paneque Díaz / CubaSí Translation Staff