Singer Rihanna Visits Cuba
Singer Rihanna Visits Cuba
Imagen principal: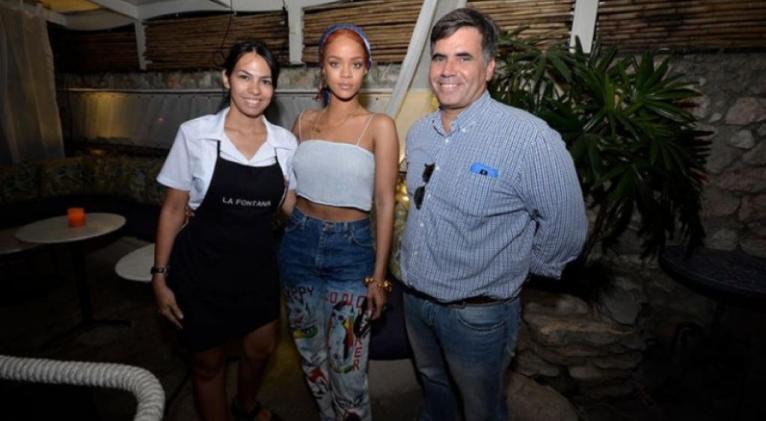 The hip-hop star arrived on the island on Wednesday 27 and according to some sources she went to the famous restaurant in search of Cuban food.
Apparently, Rihanna ate black beans, grilled sausages, pork chop and grandmother beef steak.
The singer also enjoyed Cuban music and danced with Son3men2 quintet, musical group of La Fontana, which played for her several classics of Cuban music.
Sources consulted by Cubasi confirmed that the singer arrived yesterday at 4:45 pm on a private flight from Miami.
Cubasi Translation Staff