Jam Session Closes Havana World Music Festival
Jam Session Closes Havana World Music Festival
Imagen principal: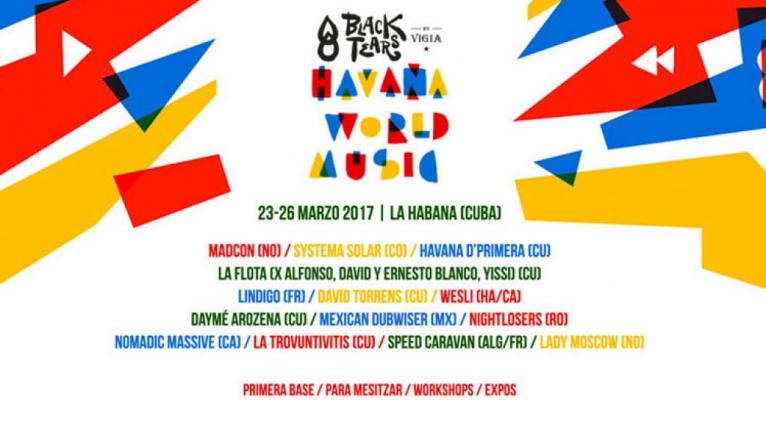 With a jam session that summoned guest artists, Havana World Music Festival came to an end on Sunday at the Factory of Cuban Art (FAC), in this capital.
From Thursday, March 23rd, the FAC and the Metropolitan Park of Havana were the stages for bands of a wide rande of musical trends from around the world, like Norwegian bands Lady Moscow and Madcon, to show their art.
Also local artists captivated the public: singer Dayme Arocena with her Afro-Cuban mix, the members of La Trovuntivitis with their guitar blows and Cuban 100 percent rock band La Flota (The Fleet), X Alfonso, Yissy García, David and Ernesto Blanco.
Cuban singer-songwriter David Torrens and dance popular music band Havana D'Primera were among those who put rhythm to the nights of the Metropolitan Park of Havana.
On Sunday French group Lindigo is joining the closing jam session.
According to Eme Alfonso, the Festival's artistic director, this fourth edition of the event has consolidated the Festival.
Alfonso aspires to turn the event into a reference for Cuba and other countries of Latin America, where there are very few festivals dedicated to musical diversity.
In addition to the concerts, the event included exhibitions, art performances, workshops and conferences on the current tendencies of the music on a global scale.
Some 100 musicians from 15 countries, including Haiti, Mexico, Colombia, Norway, Algeria, Bulgaria, Romania and France, attended the Havana World Musical Festival.