Chinese Chief of Staff is Visiting Cuba
Chinese Chief of Staff is Visiting Cuba
Imagen principal: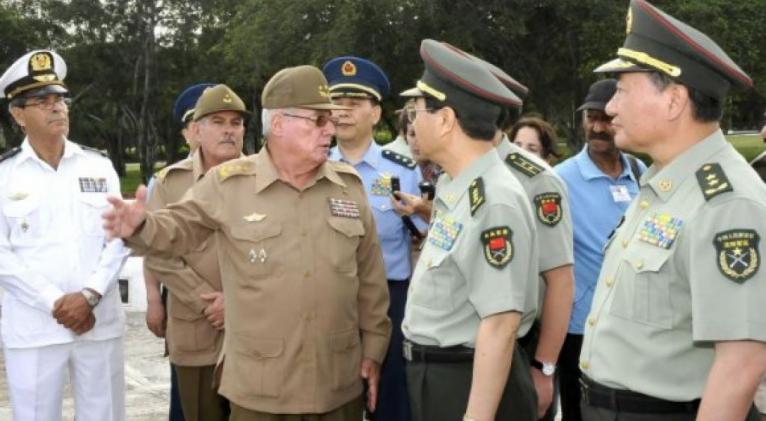 Accompanied by the member of the Political Bureau of Cuba's Communist Party and first deputy minister of the Revolutionary Armed Forces Army Corps General Alvaro Lopez Miera, the Chinese high-ranking officer laid a wreath at the mausoleum treasuring the remains of the Cuban patriot and toured a tank unit.
The Chinese military delegation is also made up of vice admiral Xiu Hongmeng, deputy chief of the Chinese Navy and by Lieutenant General Ma Zhenjung, chief of staff of the Air Force. The visitors were welcomed at the Rescate de Sanguily and Order Antonio Maceo Tank Unit by its chief Brigadier General Rafael Ignacio Borjas.
At the place, the visitors learned about different training techniques and equipment and some of the latest advancements of the Cuban military industry.