Cuba takes large role in Ebola fight
Cuba takes large role in Ebola fight
Imagen principal: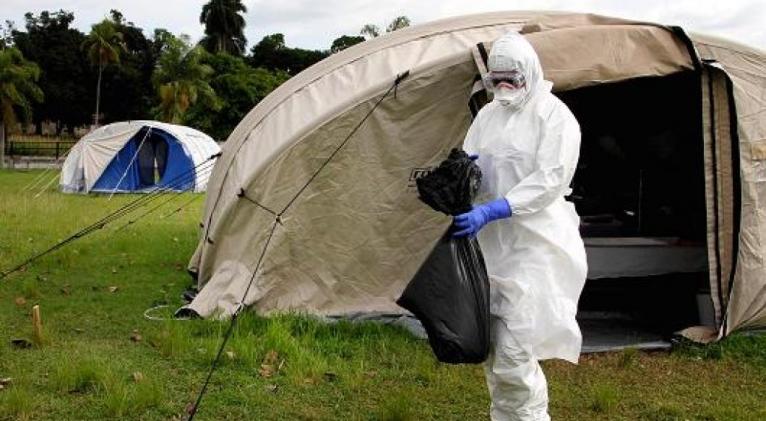 Cuba's contributions to the fight against Ebola could lead to rare cooperation with the U.S.
At a field hospital in Havana, Cuban health workers learn how to treat patients with Ebola while keeping themselves safe.
These doctors and nurses will soon join their colleagues in West Africa, on the front lines of the fight against the outbreak.
The Cuban government has made one of the largest commitments of medical personnel to combat Ebola, garnering rare praise from usually adversarial U.S. officials.
"Already we are seeing nations large and small stepping up in impressive ways to make a contribution on the front lines," U.S. Secretary Of State John Kerry said. "Cuba, a country of just 11 million people, has sent 165 health professionals, and it plans to send nearly 300 more."
While Ebola is striking fear in countries around the world, it is also creating unusual alliances. On Saturday, former Cuban President Fidel Castro engaged in some "Ebola diplomacy" himself, writing that Cuba's health workers would quote "gladly cooperate" with their U.S. counterparts to stop the spread of the killer disease.
Castro did not spell out how the U.S. and Cuba could work together, and it's unclear if his offer will be taken seriously in Washington. In 2005, castro offered to send Cuban doctors to the U.S. Gulf Coast to help with Hurricane Katrina recovery efforts, a gesture that officials in Washington ignored.
Cuba's once model health care system was laid low by the collapse of the Soviet Union. Still, the island continues to send doctors to countries ravaged by disease and natural disasters, says the official charged with training Cuban doctors to fight Ebola.
"Our principle has been to share what we have and not to give what we don't," said Jorge Perez, director of the Pedro Kouri Institute. "The little we have, we share. Our principle resource is human capital."
Nurse Carlos Garcia fought the outbreak of cholera in Haiti, and he volunteered to take on Ebola in West Africa.
"If it could show up it in developed countries like the U.S. and Spain, it can show up in undeveloped countries, too," he said. "Our families are at risk as well."
On Monday, Cuba is hosting a regional conference on how Caribbean and Latin countries can work together to counter Ebola's deadly advance, further proof that the specter of the epidemic is slowly trumping politics to bring countries together.