Cuba, France Sign Agreement to Strengthen Academic Cooperation
Cuba, France Sign Agreement to Strengthen Academic Cooperation
Imagen principal: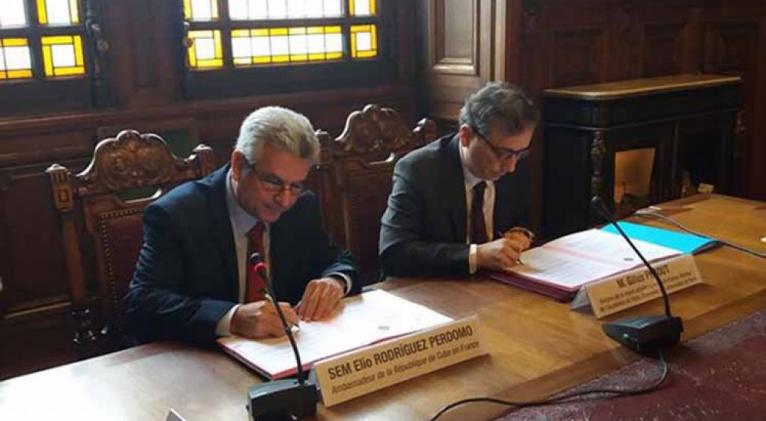 Cuban ambassador to France, Elio Rodríguez, and the rector of the Academy of Paris, Gilles Pécout, have signed an agreement aimed at strengthening academic cooperation between the parties, diplomatic sources informed today.

According to a statement, the deal was signed at the headquarters of the Paris-Sorbonne University, in order to also promote exchange in the technical-professional training.
The two officials agreed to highlight the positive state of the academic and university ties between Cuba and France, and reiterated the will to continue strengthening them.
A representation of professors and students of the Lycee Hotelier Guillaume Tirel, which cooperates with the schools of the system for professional tourism training in Cuba, Formatur, transferred their positive impressions on the internship carried out on the island last year.
Authorities of the Academy of Paris, such as its director, Jean-Michel Coignard, and officials of the Cuban embassy in France, attended the ceremony.