Venezuela's president pays visit to Fidel Castro
Venezuela's president pays visit to Fidel Castro
Imagen principal: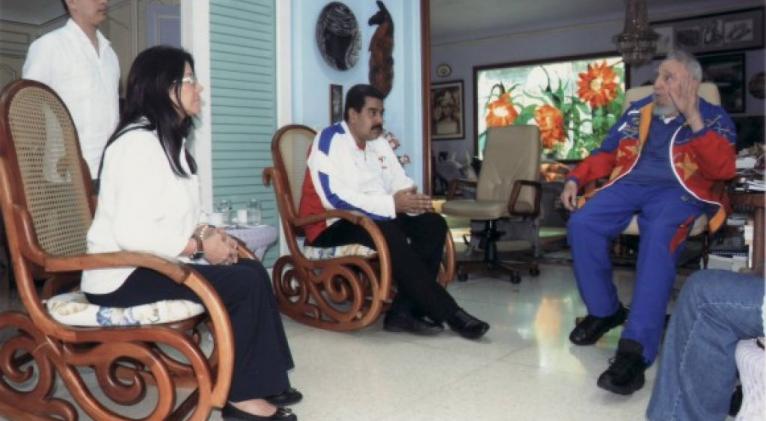 Venezuelan President Nicolas Maduro made a belated birthday visit to Fidel Castro, the former Cuban leader revealed in one of his regular columns.
Castro's "Reflections" column posted Wednesday night on the official website CubaDebate said Venezuela's socialist leader dropped by Tuesday, fulfilling a promise to make a visit that Maduro made Aug. 13 as Castro turned 88.
Castro revealed that Maduro had sent him fruit and tracksuit for his birthday.
Cuba's former president did not comment on Maduro's official agenda for his Cuban stop, which was not announced in advance. He didn't say whether the Venezuelan met with Cuban President Raul Castro or other officials.
Castro retired from government in 2006 after a serious illness and now uses his "Reflections" column to comment on national or international matters.