Cristina Fernández Ready to Launch New Political Platform
Cristina Fernández Ready to Launch New Political Platform
Imagen principal: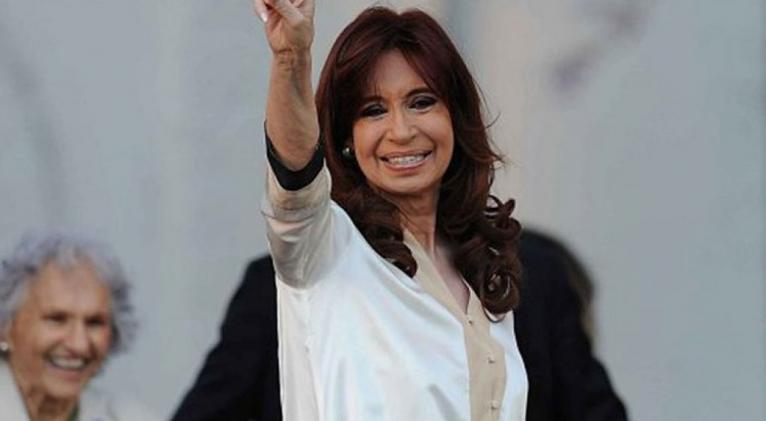 Buenos Aires, Nov 25 (Prensa Latina) The ex-President of Argentina, Cristina Fernandez is ready today to launch a new political platform baptized as Federal Kirchnerist Current (CFK in Spanish) which will see the light next December 7.
As news media advanced like Pagina 12 and Letra P, the initiative will be put in motion in the stadium Ferro Carril Oeste, one year after her exit from government and will join all the forces recognized in her leadership in 'a great national front'.
The idea, according to the document of the summons titled 'We are Politically Active with Cristina' for a new majority, the adding of forces for the construction of a great front that consolidates a new popular majority to win in 2017 and return, better, in 2019, referriung to the legislative elections of next year and the presidential polls two years after.
The CFK started to take form little by little through a series of meetings until finishing to form what its launching will be in a few days to design a new political space that regroups the kirchnerism to face its integration into a civic front as the exPresident has in her last speeches, published Pagina 12.
'We believe that Cristina represents a great part of the rank and file, let us give that a territorial organization', explained one of the participants.
The current already has the support today of 17 sectors, although 'it is something open, in construction'. They don't see in the meeting that something foundational is coming, but an organizing instance of something that already exists today but is disseminated, added the source.
The former head of State will be the only speaker of the meeting that will be attended by two thousand leaders of those political spaces that make up for now the CFK as La Campora, Nuevo Encuentro, Kolina, Miles, Peronismo Militante, Movimiento Nacional Alfonsinista, among others.