Putin Speaks to Tsipras as Russia Urges Compromise on Greece
Putin Speaks to Tsipras as Russia Urges Compromise on Greece
Imagen principal: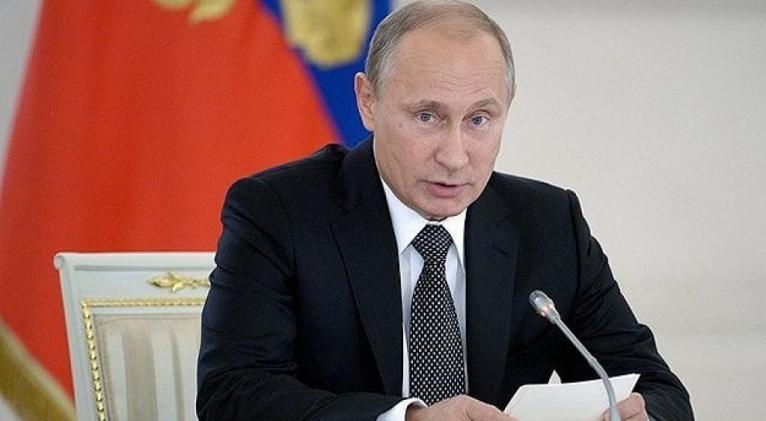 Putin "expressed his support to the people of Greece in overcoming the difficulties facing the country," the Kremlin said in an e-mailed statement on Monday. The two leaders also discussed issues concerning the long-term development of relations between Russia and Greece, it said.
Greece should reach a compromise with creditors "as soon as possible," and it has never asked Russia for financial aid, Putin's spokesman Dmitry Peskov told reporters earlier on a conference call. Russia respects the result of the referendum and would like Greece to take decisions that contribute to "social and economical stability in the country," he said.
Some 61 percent of Greek voters rejected creditors' proposals for further austerity in Sunday's referendum after Tsipras, who visited St. Petersburg last month for talks with Putin, urged them to vote "no." Time is running out for Greece to secure a new deal to save its economy from outright collapse. Euro-zone leaders are due to meet on Tuesday for an emergency summit on Greece a day after German Chancellor Angela Merkel and French President Francois Hollande hold talks in Paris on a common position.
Tsipras told Putin about continuing talks with Greece's EU creditors, Kremlin foreign-policy aide Yuri Ushakov told reporters Monday. Putin spoke about Greece in a phone call with International Monetary Fund head Christine Lagarde, though Russian aid to the government in Athens wasn't discussed, Peskov said late Monday.
The leaders of Brazil, Russia, India, China and South Africa will discuss the Greek crisis in a closed session at a summit of BRICS countries in the Russian city of Ufa this week, according to Ushakov.