Reports say Trump administration wants to purge disloyal staffers
Reports say Trump administration wants to purge disloyal staffers
Imagen principal: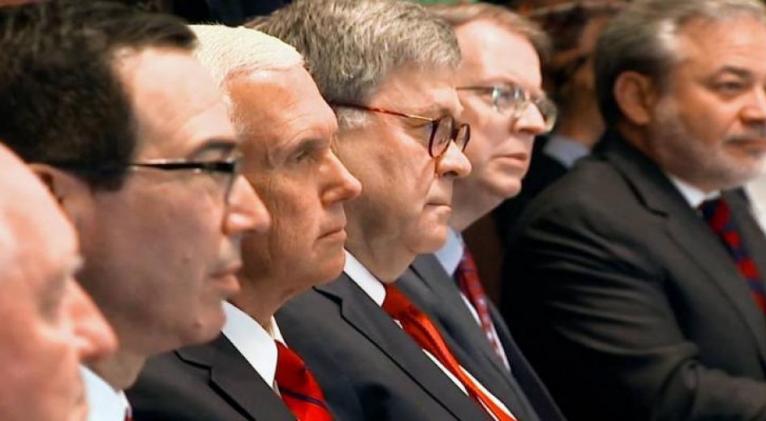 Washington, February 25 (RHC)-- In the U.S. capital, President Donald Trump's new personnel chief, John McEntee, is reportedly directing agency heads to identify and purge anti-Trump staffers.  Trump has tasked his former body man to rid agencies of the "bad people" and "Deep State."
Trump also reportedly referred to anti-Trump employees as "snakes."  Twenty-nine-year-old John McEntee was fired in 2018 by then-Chief of Staff John Kelly because he was under investigation by Homeland Security for financial crimes, but he was recently rehired to head the personnel office.
Meanwhile, Axios is reporting the Trump White House has been gathering lists of disloyal government officials that they plan to kick out and replace with Trump loyalists.  A network of Trump allies, including Ginni Thomas, the wife of Supreme Court Justice Clarence Thomas, was reportedly charged with creating the lists.
One of those targeted is former U.S. Attorney Jessie Liu, whom Trump withdrew from consideration for a top Treasury role earlier this month.  Liu's memo reportedly mentions her signing the sentencing filing requesting jail time for Michael Flynn, as well as holding a leadership role in a women's lawyers' group that is "pro-choice and anti-Alito."