Venezuelan Opposition Ignores Political Situation, Cabello Says
Venezuelan Opposition Ignores Political Situation, Cabello Says
Imagen principal: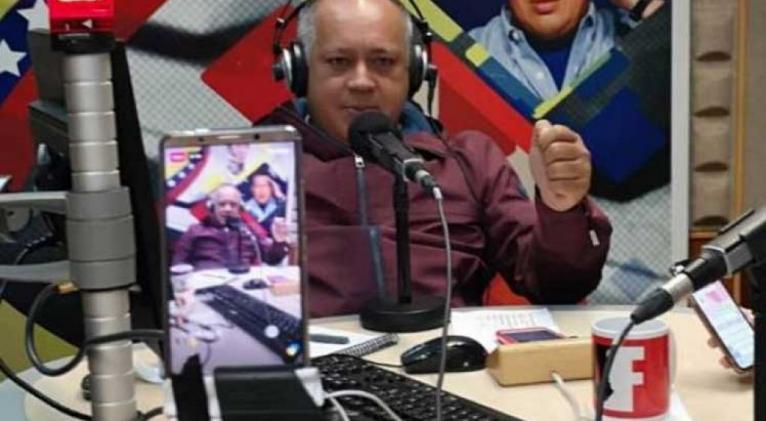 Caracas, Apr 23 (Prensa Latina) Juan Guaido ignores today's political situation when he calls mobilizations for May 1, the vice president of the United Socialist Party of Venezuela (PSUV), Diosdado Cabello, said on Tuesday.
On his program Nos Vemos en la Radio, Cabello questioned the call by the self-proclaimed 'president in charge of Venezuela' on the opposition to demonstrate against the legitimate government of the country on International Workers' Day.
'How can the spokesman for the bourgeoisie, the spokesman for imperialism, think that they will march on workers' day, (...) they ignore a political situation to continue cheating their people,' Cabello pointed out on Radio Nacional de Venezuela.
Cabello, who is also the speaker of the Constituent National Assembly (ANC), repeated the call on the popular forces to participate in a mass mobilization to support the Bolivarian Revolution on International Workers' Day.
The PSUV leader underlined that on Saturday, April 27, expires the two-year deadline for the formal and final withdrawal of the Organization of American States (OAS) from Venezuela.
In that regard, the ANC speaker noted that Venezuelan revolutionaries will march to celebrate the rupture with 'that old-fashioned manipulative body at the service of the United States'.
On April 2017, the Government of Nicolas Maduro announced the sovereign decision to withdraw from the OAS, due to repeated political and interfering aggressions plotted from that multilateral body against Venezuela.