USA Asks to Discuss Venezuela Issue at UN, Despite Opposition
USA Asks to Discuss Venezuela Issue at UN, Despite Opposition
Imagen principal: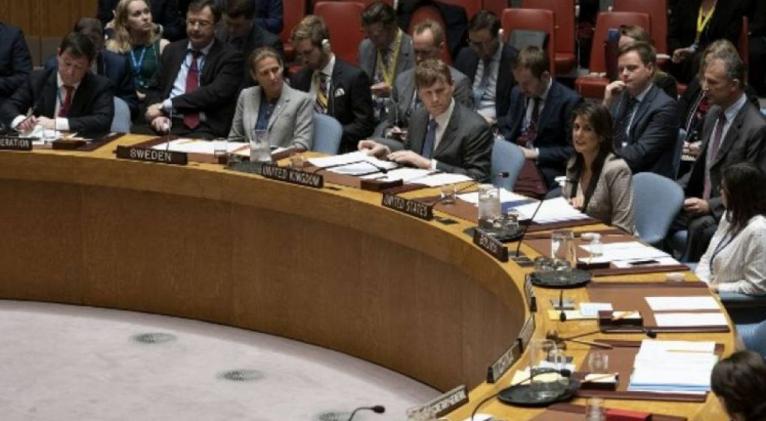 The United States delegation asked the United Nations Security Council to summon a meeting next Saturday on Venezuela, issue that is not considered object of discussion in that organism by members like Russia.
The situation in Venezuela is a domestic problem of that country and does not have to be debated in the Security Council as it is not part of its agenda, told reporters Moscow's permanent representative to the U.N, Vassily Nebenzia.
China also defends the thesis of the non-interference in domestic affairs of United Nations member states. The ambassador of South Africa to the U.N., Jerry Matjila, said it is difficult to find a unified position on that issue in the Security Council.
Any member of the Council can ask for a vote of procedure to block the meeting asked by the United States, for which a minimum of nine votes is needed to summon the meeting.
Besides China, Russia, United States, United Kingdom and France cannot call their vetoes.
Diplomatic sources point to the U.S. Secretary of State, Mike Pompeo, hopes to participate in the meeting asked to be scheduled for Saturday. Washington does not have an ambassador to the U.N. since the departure of Nikki Haley on December 31 last.
This Thursday, the U.N. General Secretary, Antonio Guterres, stressed the urgent need that all relevant actors commit to a political dialogue, inclusive and credible in Venezuela and called to reduce tensions and prevent violence.
The eve, Venezuelan president, Nicolas Maduro denounced that the United States leads an operation for a coup d'Etat that aims to impose a parallel government in that nation which subordinates to their interests.
Those declarations of the Venezuelan head of State refer to the recognition by the U.S. government of the self-proclaimed head of the National Assembly, Juan Guaido, as 'president in charge', found in contempt by the Supreme Court.
In that way, they pretend to treat as illegitimate the new constitutional period of Maduro, elected by the majority.
Washington accepted a president by non-constitutional ways, rejected Maduro, while announcing the cessation of diplomatic and political bilateral relations.