Cuba subdues United States in NORCECA U21
Cuba subdues United States in NORCECA U21
Imagen principal: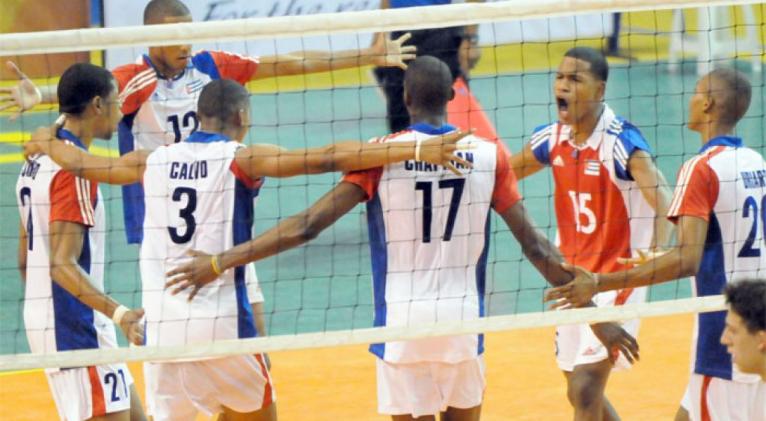 SAN SALVADOR, El Salvador, July 30, 2014 – Cuba displayed overall talent in a dominant performance against United States in the second day of actions in Pool C at the NORCECA U21 Continental Championship taking place at Palacio de los Deportes of San Salvador.
Cuba won by scores of 25-13, 25-16, 25-18 to improve their win-loss record to 2-0 while the United States evened their mark at 1-1.
The Cubans, who one night earlier had dispatched Mexico in four sets, were even better on Wednesday against the Americans. They held big advantages in all the scoring categories.
The Caribbean team had an overwhelming margin in kills (38-21) and in blocks (9-1) while the difference in aces was 5-2. Cuba gained 22 points on American errors while giving away 23 with their own mistakes.
Osmany Uriarte topped Cuba with 17 points, including five blocks, and Abrahan Alfonso added 16.
Quotes
Soren Kindem, United States' Captain: "They are very strong and we played well but fell short.  Let's learn from this. Every game always helps to improve for the next one."
Daniel Friend, United States' Coach: "They have a lot talent and physical conditions. We had problems with the reception, we tried but Cuba's serve was very strong. We know that we can play better. We play fine until 15 points but we must play good until the end."
Ricardo Calvo, Cuba's Captain: "We knew we were going out today different than the first game. We went out to give our best. Tomorrow against Nicaragua we can't get over confident and we will keep the same game."
Pavel Pimienta, Cuba's Coach: "That's our level, in the first game they came out under pressure, but today they played at their highest. They (the players) came out as I expected, because they came from less to more."