PHOTO GALLERY: Servando's Habaneras and Guajiras
PHOTO GALLERY: Servando's Habaneras and Guajiras
Imagen principal: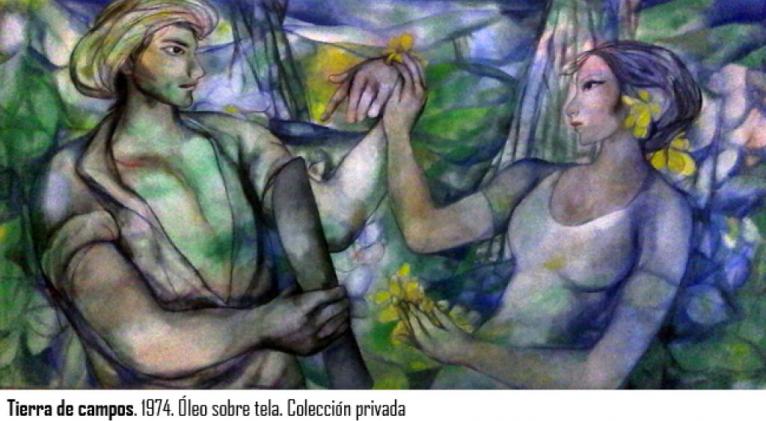 Galeria Habana is the venue of a series of Servando Cabrera's drawings and paintings focused on two of his most prominent series. It will be open until the end of July.
There is no need to talk much of the sensual line of work of Servando Cabrera (1923-1981) as much has been said. Such curves with style and elegance are ideal to recreate the beauty of a woman and a man. The work was even controversial due to the erotic charge in some of his works.
Galeria Habana (Linea Street, between F and E Streets, Vedado) accommodates an exhibition that portrays the cult for beautiful things: drawings and paintings of two of the best prominent series of the great Cuban painter: Habaneras and Guajiras.
The public will surely identify some of the works, which are essential. And there will be others, less popular as they belong to private collections. Servando was a very prolific painter and used to give his works as gifts for friends.
The series are pleasingly mixed here and there as there are Havana's girls and peasants in some paintings. His style is very-well defined and it is expressed by flawless lines without angularities.
In the catalog words, Neida Penalver states that these works "stand out for their deliberate, contagious, and mimetic effect as clear evocation to the spirit and beauty of our women and men, our geography, our daily life."
Yes, Servando speaks off our daily life, but focused on the best of our daily life like a happy dream.
Return to the Roots
Galeria Habana turns 55 this year. This exhibition pays homage to the history of the cultural center: Servando Cabrera exhibited here his series Habaneras for first time in his life.
The gallery is quite linked to the creative work of this painter. The exhibition is certainly beautified by material evidences of important exhibitions of his showed on a wall.
Almost two dozen works make up the exhibition Mirame asi. The works will be exhibited until July 28th thanks to the common effort made by Galeria Habana and the Museum Servando Cabrera Moreno.
Translated by Sergio A. Paneque Diaz / CubaSi Translation Staff