Wilfredo Lam: unique, iconic, integral
Wilfredo Lam: unique, iconic, integral
Imagen principal: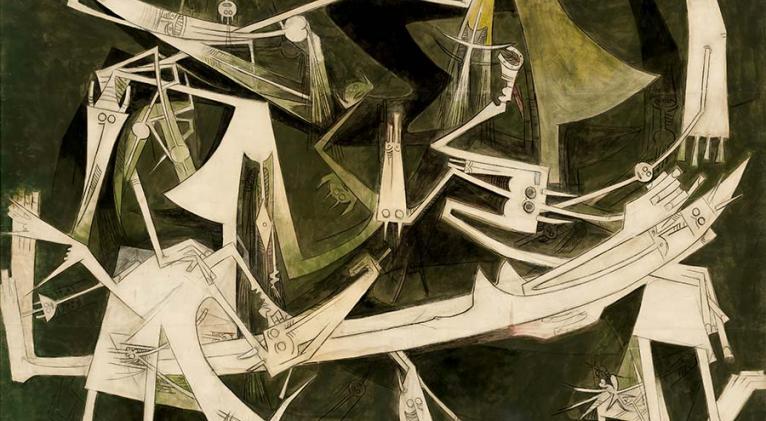 To many (and it seems there is consensus), Wilfredo Lam is the most universal of Cuban painters. And actually, this artist's contribution, born on December 8, 120 years ago in Sagua la Grande, are extraordinary.
Lam is present in the emergence of avant-gardism in these islands. We can also tag Lam in the wonderful crossroads of these peoples' culture. Lam's legacy is in Havana, Paris, and New York.
His style is unique. One single detail is enough to recognize his work. And that syncretism between his Asian and African roots and the thriving molds of an avant-garde art is evident.
The National Museum of Fine Arts (MNBA) opens this Thursday the exhibition Wilfredo Lam indivisible, which treasures rarely seen art works by the Cuban painter, along with iconic art works in the collection of that picture gallery.
It is a sort of tribute to a great artist who is still regarded as contemporary 40 years after his passing away. And for young artists, this is also an opportunity to discover very interesting aspects from a significant work.
The exhibition is being exhibited at the MNBA's building.
Translated by Sergio A. Paneque Díaz / CuabSí Translation Staff