Syria denounces use of human rights for pressure and blackmail
Syria denounces use of human rights for pressure and blackmail
Imagen principal: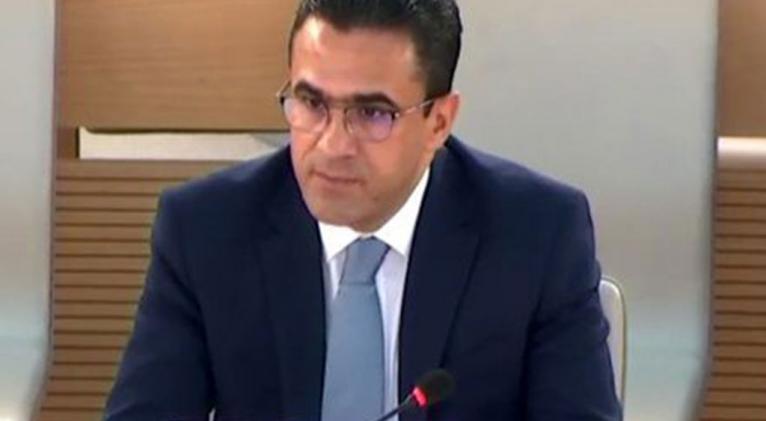 The Syrian Government described as scandalous the ongoing exploitation of human rights and the humanitarian situation in the country to exert political pressure and blackmail, it was reported here on Sunday.
This stance, quoted by local media, was expressed by Haidar Ali Ahmad, Syria's permanent representative at the United Nations and other international organizations in Geneva, during a meeting with the International Commission of Inquiry on Syria in Geneva.
According to the diplomat, some countries with hostile policies impose politicized, selective and subjective meetings, mechanisms and reports against specific countries, in particular Syria.
He charged that such meetings have not had any real results nor have they had to do with the protection and promotion of human rights.
It is absurd and a waste of resources, time and efforts, and in each session, we hear the same statements from delegates from countries that see the Human Rights Council as nothing but a tool to further their political agendas, the Syrian delegate stressed.
He rejected that the aforementioned Commission of Inquiry has been insisting since the beginning of the war in Syria 12 years ago on continuing the same biased approach and on its subjective reading of the situation in Syria, which is why its reports are full of falsehoods.
The Commission was repeatedly involved in the assessment of issues outside its mandate and continues to ignore essential issues in the field of human rights such as the illegal military presence of foreign forces and the blockade that has deteriorated humanitarian and living conditions in Syria, he pointed out.
He accused the United States of violating human rights with its illegal practices against the Syrian people, including aggression, support for separatist groups and the ongoing looting of natural resources and crops.
Ahmad also denounced that terrorist groups prevent the arrival of humanitarian aid to the population; however, there was not a single word of criticism of these radicals by the Human Rights Council or the Commission.
Finally, he called for the withdrawal of the US and Turkish occupying military forces, and to reestablish state authority and facilitate the return home of displaced people and refugees.