Lopez Obrador presents start of vaccination against Covid-19
Lopez Obrador presents start of vaccination against Covid-19
Imagen principal: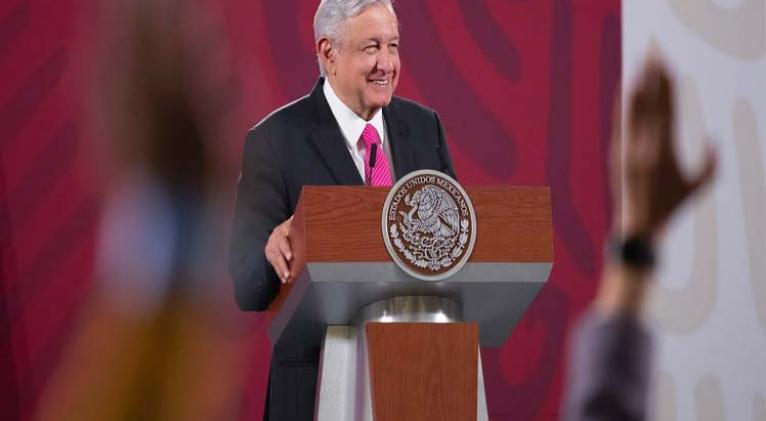 The president of Mexico Andres Manuel Lopez Obrador presented the start of vaccination against Covid-19 in his morning press conference at the National Palace.
This involves the application of the first three thousand doses of the vaccine of Pfizer-BioNTech laboratories in two batches, with the second 21 days after the initial one, thereby covering the mandatory stage of what scientists call calibration.
A live transmission from the general hospital in the capital showed the first inoculation on a specialized nurse, which was conducted by the undersecretary of prevention, Hugo Lopez-Gatell, and the same was done in a hospital in Queretaro and another in Toluca where two other people, a nurse and a doctor, were also vaccinated.
For his part, the health secretary, Jorge Alcocer, explained that upon arrival in Mexico, the batch of the drug was transported to an infantry battalion and stored at the National Cancer Institute, where the health operation, the cold chain and other operations were verified, with the armed forces protecting the procedures.
The vaccination module destined to thaw the drug preserved at 70 degrees below zero, as well as the preparation for inoculation, were presented live so that the population knows the process.
Alcocer clarified that the volunteers who will receive the three thousand doses are healthy people, since it is not advisable to vaccinate those who have a respiratory disease or other comorbidity.
After being injected, the inoculated person is observed by specialized personnel for half an hour after which they are discharged. In each place there are 20 modules, and a total of 2,975 health personnel volunteers will be immunized, after being identified by a registry.