The Gratitude of the Peoples is the Best Reward for Cuba
The Gratitude of the Peoples is the Best Reward for Cuba
Imagen principal: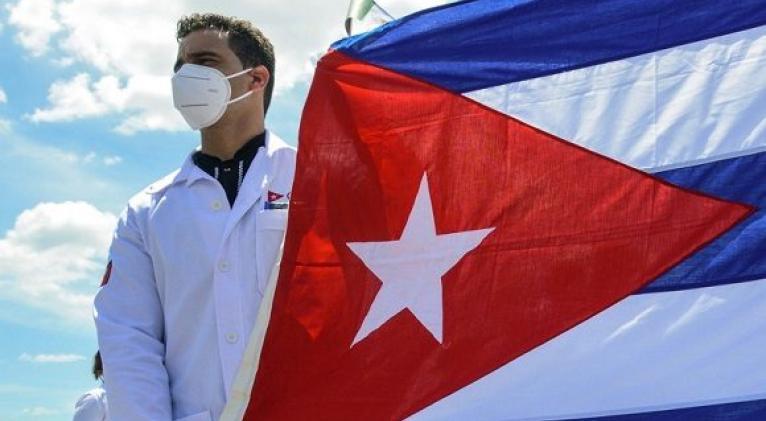 The best reward for Cuba is the gratitude of the peoples for the humanist work of medical personnel anywhere in the world, asserted the Minister of Public Health of Cuba, José Ángel Portal.
 The Henry Reeve International Contingent of Doctors Specialized in Disaster Situations and Serious Epidemics outstood on the fight against cholera in Haiti, on the fight against Ebola in West Africa, and on the fight against the Covid-19 pandemic.
This altruistic act was possible with brigades that completed missions in more than 40 countries, just to mention a few examples.
For these reasons, solidarity organizations from various nations, political bodies, public officials, artists, writers, and personalities from all over the world launched a campaign to promote the granting of the Nobel Peace Prize to these professionals.
Their desire never came to fruition, however, Cuba, as expressed by Prensa Latina website responds to the call of Türkiye to offer its solidarity aid to its people who suffer the aftermath of a devastating earthquake that struck last Monday.
We don't work for rewards, we do it to save lives, for the good of humanity, and we'll be on Turkish ground until it's necessary, said the Cuban official.
We have another group ready, but this brigade bound for Türkiye in the next few hours is comprehensive enough, and if necessary, on that country request, we are in a position to comply again.
The principle of solidarity is something that always characterizes us, and we will be there, as we have done with other peoples on several occasions.
We are in a position to send medical personnel to Syria, a nation also affected by strong earthquakes, should they request it, said the minister.
This is not new, we did it in the past, and there were many professionals who expressed their willingness to leave for Türkiye, and if necessary for Syria.
The statements on the website were issued after the flagging of a medical brigade of the Henry Reeve International Contingent prior to its departure for Türkiye.
The group made up of 32 professionals, 28 men and four women. Of them 20 medical specialists and 11 graduates, among whom are nurses, epidemiologists, and service personnel.
56.9% of them range between ages 30-45, and have more than five years of work experience in the sector.
Likewise, 69% carried out internationalist and emergency missions in Pakistan, the United Arab Emirates, Mexico, Guinea, and Liberia in the fight against Ebola, and Kuwait and Andorra to contain Covid-19.