Good Performance on the Start of the Youth Games Para-athletics
Good Performance on the Start of the Youth Games Para-athletics
Imagen principal: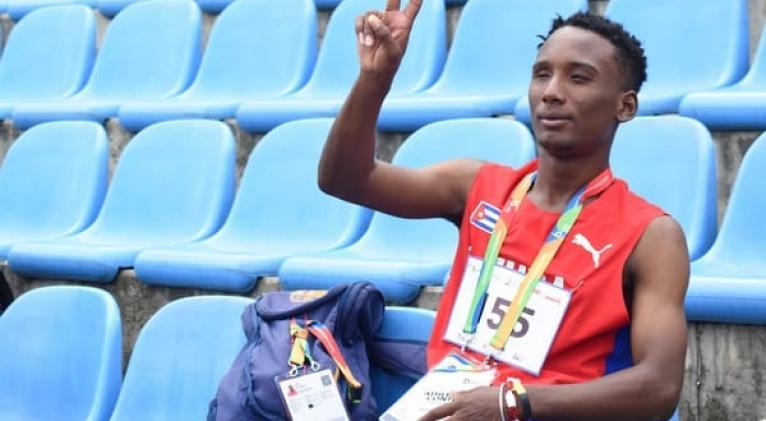 With two gold medals and the same number of bronze, Cuba had a good performance on the start of the para-athletics of the V Youth Parapan American Games held in Bogotá, Colombia.
At Unidad Deportiva El Salitre stadium, this Monday Geiser Isalgue closed the fruitful day, with his medal in the T-35 category, and Daniel Milanés, won the bronze in T-47, both in the 400m flat race.
Isalgue said he was very happy with this result, although he would have wanted to have a better race, he said in statements to Prensa Latina.
I want to offer this victory to the Cuban people, to my coach Zenaida Alonso, to my friends, to my physiotherapist, to my brothers, to my family, he added.
He also took the chance to thank for this opportunity to participate in the Parapan American Games.
Prior to these two medals, Pedro José Urgellés won the gold medal in the 100-meter flat category T-12, with a time of 11.55 seconds (sec).
Behind the Cuban were Venezuelan Laguna Cepeda (11.61 sec) and the Colombian Ospina Rodríguez (11.86 sec).
Also, Adelvis Durán won an outstanding bronze medal, behind the escort of Jamaicans Jonathan Ferguson (11.43 sec) and Jahmarl Richards (11.61 sec).
The Cuban sprinter had qualified for the prizes with 11.99 seconds, the third best time in the semifinals.
Later, in the grand finale he crossed the finish line in 11.85 seconds and left Argentine José Martin Páez in fourth place (11.86 seconds).
This event includes some thousand para-athletes from 20 countries, 58 field assistants (such as para-athletics, blind football or Boccia guides) and 438 delegation officials, including coaches, doctors, physiotherapists, administrative staff and mission heads.
Competitors will have action in 12 disciplines: wheelchair basketball, boccia, blind soccer, pc soccer, goal ball, judo, paraathletics, paraswimming, parapowerlifting, paratable tennis, wheelchair tennis, and sitting volleyball.
Translated by Amilkal Labañino / CubaSí Translation Staff