Díaz-Canel Inaugurates Classroom Specializing in Chess
Díaz-Canel Inaugurates Classroom Specializing in Chess
Imagen principal: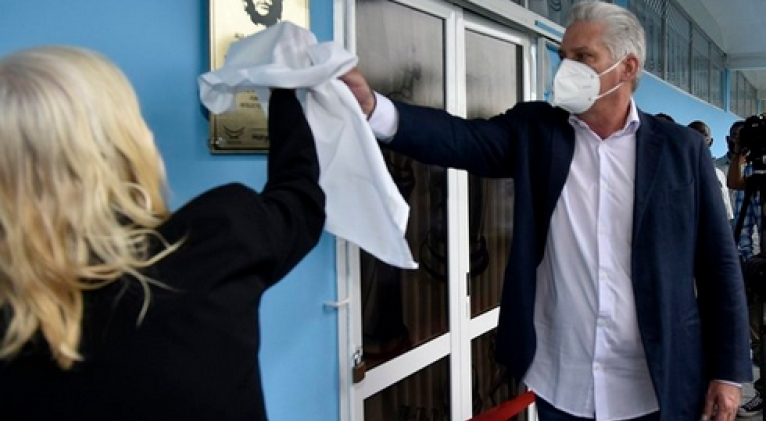 Havana, November 18 (RHC)-- Cuban President Miguel Díaz-Canel inaugurated the Specialized Chess Classroom at the Manuel Fajardo Sports University, with equipment donated by the Chinese company Haier Energy.
During the ceremony, the president called for strengthening the practice of the well-known science game in the country and encouraging the organization of first level events.
Díaz-Canel also toured the facilities of the university, which is dedicated to promoting academic studies and research in Cuban sports.
According to the Twitter account of the Presidency, the head of state joined an online chess simultaneous between Grand Master Lisandra Ordaz and several female students.
Ordaz, a native of the province of Pinar del Río, is considered the leader of the discipline in Cuba.