Díaz-Canel chairs closing session of Cuban CDR's 10th Congress
Díaz-Canel chairs closing session of Cuban CDR's 10th Congress
Imagen principal: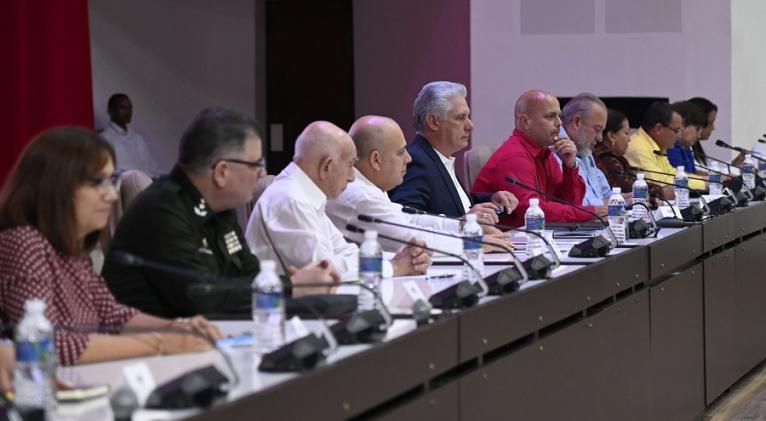 President Miguel Díaz-Canel on Thursday chaired the closing session of the 10th Congress of the Committees for the Defense of the Revolution (CDR), Cuba's largest mass organization.
Prime Minister Manuel Marrero, Communist Party Organization Secretary Roberto Morales, and Rebel Army Commander José Ramón Machado also attended the closing session of the two-day Congress, held at Havana's International Conference Center.
Guest delegations from Mexico, Uruguay, Venezuela, Spain, Ecuador, the United States, Brazil, and Russia were also present.
The CDRs are celebrating their 63rd anniversary on Thursday and are revitalizing their structures and adapting to the new times.
Since their founding, the CDRs have fought crime, illegality, corruption, drugs, and social indiscipline.
In order to confront these scourges, surveillance groups were set up in the communities.