Cuban president talks with athletes competing in 2020 Olympics
Cuban president talks with athletes competing in 2020 Olympics
Imagen principal: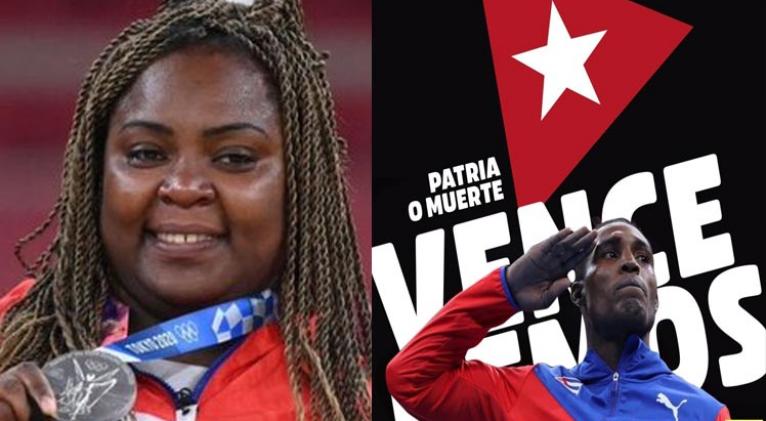 Cuban President Miguel Diaz-Canel on Saturday talked over the telephone with judoka Idalys Ortiz and boxer Julio Cesar la Cruz, to whom he expressed his admiration and congratulated for their relevant performances in the 2020 Olympic Games in Tokyo.
Nearly 11,000 kilometers of distance between Havana and Tokyo were not an impediment for a telephone conversation that also served to reiterate the existing confidence in the Cuban delegation, as they seek to be included among the top 20 countries in the table of medals by nations.
The president described the silver medal won by Ortiz in the more than 78-kilogram category as a feat, despite her difficulties in training, after recovering from Covid-19 and a few months after the death of her father.
'We are proud of you, we love you very much,' said Diaz-Canel, a fervent sports fan. 'You are a champion on soul and body.'
The Cuban athlete won her fourth Olympic medal on Friday, after winning a bronze in Beijing 2008, a gold in London 2012 and a silver in Rio de Janeiro 2016, so her status as a legend in martial arts is indisputable.
Upon speaking with La Cruz, four-time Olympic champion, the Cuban president celebrated his 'patriotic attitude' in his second performance at the Kokugikan Arena, alluding to the slogan of Homeland or Death the athlete said after winning the bronze medal in the 91-kilogram category.
'You are going to continue winning and giving medals to the country. And you are going to improve the color of those medals,' said Diaz-Canel to support a delegation.
Five years ago in Rio de Janeiro, Brazil, Cuba ranked 18th in the Olympic table of medal with five titles, two silver medals and four bronze medals.
Those results turn Cuba the second most awarded country in the American continent, behind the United States, and the first nation among all Spanish-speaking countries.