Cuba to speed up anti-Covid-19 booster vaccination
Cuba to speed up anti-Covid-19 booster vaccination
Imagen principal: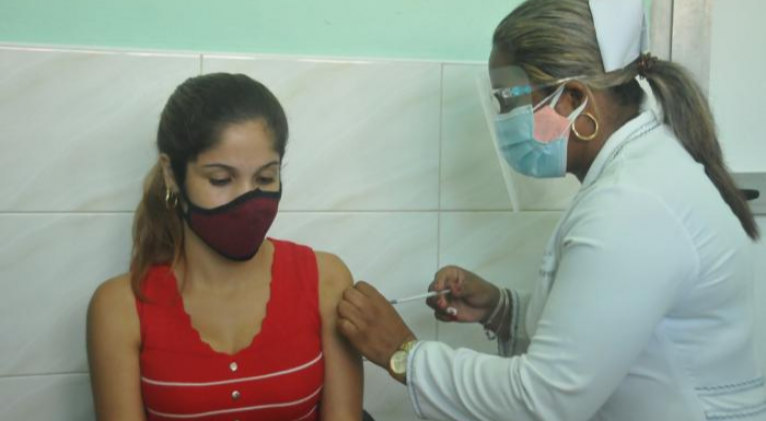 Cuba will intensify as of this Monday the anti-Covid-19 booster vaccination in several provinces to improve the immune response of the population to the circulation of the new variant SARS-CoV-2, Omicron.
According to a message on Twitter from the Finlay Vaccine Institute (IFV), in charge of the Soberana 01, Soberana 02, and Soberana Plus products, by the end of January, all the Cuban population eligible should have received their booster dose.
"It was recently decided to speed up that immunization campaign to improve the immune response to the circulation of the new variant of the SARS-CoV-2 virus, Ómicron," the IFV detailed on the social network.
It also explained that the Cuban Soberana 02 vaccine could be applied as a booster of any previous immunization scheme such as the three-dose Abdala vaccine or other immunizations used in any other country.
Persons receiving this fourth injection must meet the requirement of having the complete vaccination scheme (three previous applications) and that at least three months have elapsed since the last injection.
It can also be administered to those who had Covid-19 and are fully vaccinated and to residents arriving in the country with some of the immunogens available internationally after six months from the final injection.
Data from the Cuban Ministry of Public Health show that 2,577,892 Cubans have already received the booster, of which 155,30 thousand received it as part of the clinical studies, and 2,422,864 belonged to the mass vaccination.