Cuba reports 49 new cases of Covid-19, adding up to 669 confirmed cases
Cuba reports 49 new cases of Covid-19, adding up to 669 confirmed cases
Imagen principal: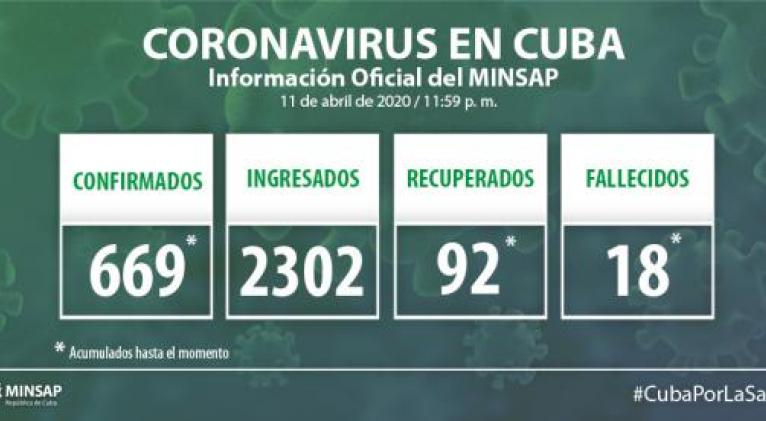 The Cuban Ministry of Public Health (MINSAP) reported that as of April 11th, 2,302 patients are being investigated with 669 confirmed cases.
Another 8,348 people are being followed up by primary care.
49 new cases confirmed yesterday for Covid-19.
The country has carried out 15,057 studies, of which 669 has been confirmed positives.
All 49 cases confirmed yesterday are from Cuba.
Havana, Villa Clara, and Matanzas (with 20, 12, 5 cases confirmed, respectively) were the provinces with higher number of Covid-19 patients testing positive yesterday.
Unfortunately, two Cuban patients died according to the report.
Translated by Sergio A. Paneque Díaz / CubaSí Translation Staff