Cuba reported 49 new Covid-19 cases
Cuba reported 49 new Covid-19 cases
Imagen principal: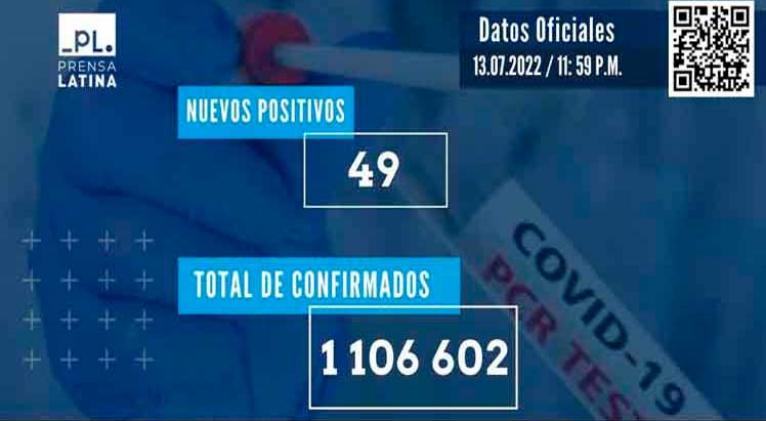 Havana, Jul 14 (Prensa Latina) Cuba today reported 49 new positive cases of SARS-CoV-2, the coronavirus that causes Covid-19, for a total of 1,106,602 infected patients since the beginning of the pandemic in the country.
According to the daily report of the Public Health Ministry (Minsap), up to the previous day, 440 patients had been admitted, 215 were suspected and 225 were confirmed active. To detect the new infections, the country applied 2,461 samples, which brings the total number of tests performed since 2020 to 13,993,756.
So far, 8,529 people have died from complications associated with Covid-19 and Cuba has a lethality rate of 0.77 percent compared to 1.13 percent in the world and 1.67 percent in the Americas.
During the last 24 hours, Minsap reported 48 discharges, bringing the number of people recovered from the disease to 1,97,788, which represents 99.2 percent of all those infected.
However, recent data indicate that until last Saturday, the transmission of Covid-19 in Cuba had increased by 83.8 percent compared to June, with an increase in the average number of cases per day to 41.9, compared to 22.8 in the sixth month of the year.
In view of this upturn, President Miguel Diaz-Canel Bermudez alerted Health Ministry authorities to the need to take measures to reinforce risk perception and "anticipate forecasts and possible outbreaks".