Cuba in the path of possible Hurricane Hermine
Cuba in the path of possible Hurricane Hermine
Imagen principal: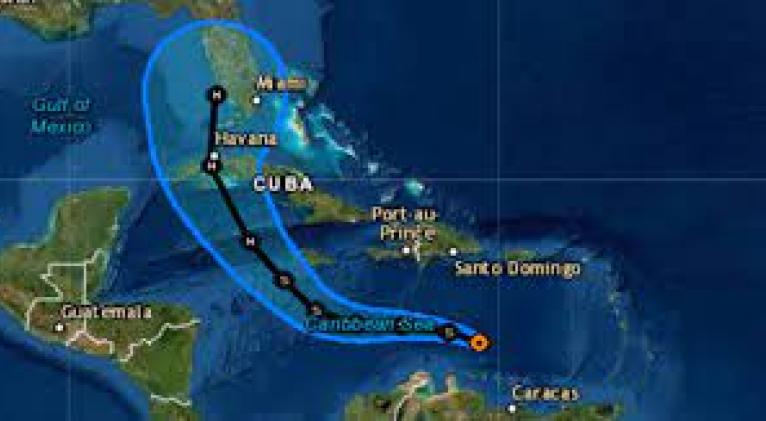 Havana, Sep 23 (RHC) Cuba's Institute of Meteorology (INSET) reported Friday that the western region of the country is in the path of tropical depression number nine of the current hurricane season, a potential tropical storm in the coming hours, and a hurricane on Sunday.
The INSMET's Forecast Center said it is keeping a close watch on this organism.
It indicated that during the morning of this Friday the meteorological phenomenon had little change in organization and intensity.
It maintains maximum sustained winds of 55 kilometers per hour, with higher gusts, a central pressure of 1,660 hectoPascal, and is moving towards the west-northwest at 22 kilometers per hour.
At midday, the central region of the tropical depression was located 800 kilometers to the east southeast of Kingston, Jamaica.
According to INSMET, over the next 12 to 24 hours it will continue on a similar course and speed.
It is expected to move west to west-northwest through Saturday and on Sunday it will turn northwestward approaching the Cayman Islands.
By then, the depression is expected to have gained in organization and intensity to become a tropical storm and a hurricane on Sunday.
If it becomes a storm due to the strength of the winds, the event will be named Hermine, according to a previous list of the World Meteorological Organization for the naming of this type of phenomenon in the current Atlantic and Caribbean cyclonic season. (Source: PL)