Cuba advancesin its legislative schedule
Primary tabs
Cuba advancesin its legislative schedule
Imagen principal: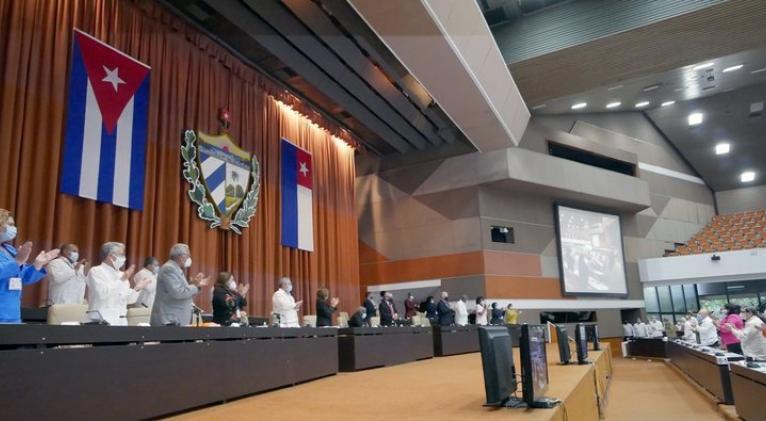 Cuba moved forward with the consolidation of its legislative schedule after the National Assembly of the People's Power (Parliament) approved four new laws on Wednesday.
During the 5th ordinary period of sessions of the IX legislature, the Cuban lawmakers approved the laws of the foreign service, of the organization and functioning of the council of ministers, of the revocation of those elected to the organs of the People's Power, and of the president and vice president of the Republic.
The Cuban President, Miguel Díaz-Canel, recognized as positive the advance of the country's schedule of laws despite the effects caused by the Covid-19.
The approved legislations ensure the development of the constitutional precepts concerning the State and Government's highest organs and guarantee the country's institutional order, he said.
In the previous days, the deputies raised doubts and suggested modifications to the proposed laws, gathered for the first time virtually according to the health measures adopted in the country.
Likewise, the deputies studied more than 100 proposals from citizens who participated in the exercise through e-mail and other authorized channels.
According to the President, the scenario caused by the intensification of the blockade and the impact of Covid-19 requires the acceleration of the Executive's new economic and social strategy.
This program is a priority in the current context, which demands greater control, increased savings in foreign currency and energy carriers, and the simplification of administrative processes, he acknowledged.