Charangón and Havana D´Primera invite you to dance casino in Cuba
Charangón and Havana D´Primera invite you to dance casino in Cuba
Imagen principal: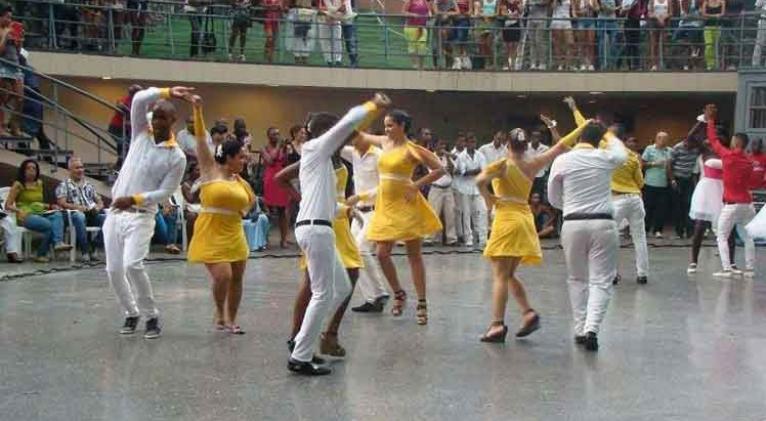 Havana, Jul 14 (Prensa Latina) Popularized in Cuba's dance halls in the mid-20th century, casino is the star of the summer season agenda on the island with the Casineando event at La Tropical.
To the rhythm of the orchestras Elito Revé and his Charangón and Alexander Abreu and Havana D'Primera, six teams selected by the Provincial Council of Houses of Culture of this capital will fight for the contest prizes.
Organized by the branch of Artex Cultural Centers, the Provincial Directorate of Culture and the Recreation Commission of the capital, the event will take place from July 20 to 22 at the Salón Rosado Benny Moré, as part of the campaign A Summer out of league
According to a statement from the initiative's management team, the contest calendar also proposes a colloquium with cultural personalities who work in the promotion and enjoyment of this dance expression, while the casino wheels will seek the laurels of popularity and first place .
Under the idea of ​​Roberto Pérez Garrido and the artistic direction of Elizabeth Salas, Casineando en La Tropical seeks to encourage the practice of this popular dance, articulate an artistic-cultural movement that links several generations and make it an inseparable part of the programming of the centers cultural, the text noted.
Considered the quintessential Cuban expression, the casino dance is nourished by basic elements of the danzón, the urban son and the chachachá, while combining modern expressions as a result of a constant evolution of popular music and the needs of its followers.
In the book Two Centuries of Popular Cuban Ballroom Dances, Graciela Chao assured that these ways of dancing provided the "basic steps, the turns, the walks, the marques, the box and numerous figures", while the casino also adopted the airs of the new sonorities of the national scene, such as songo, salsa, modern son and timba.