Canada Records 10 New Wildfires
Canada Records 10 New Wildfires
Imagen principal: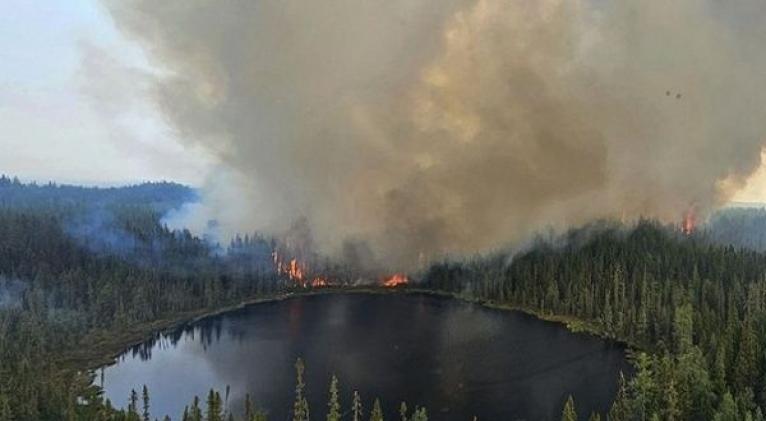 Ten new wildfires were reported in Canada on Friday, bringing the total number of wildfires in the country so far this year to 2,405, the Canadian Interagency Wildfire Center reported.
There were 422 active wildfires on Friday, up from 431 on Thursday. The number of out-of-control wildfires dropped to 219 on Friday, down from 234 on Thursday, the center said in a daily update on its website.
On Friday, there were 89 wildfires under control and 114 under control. Wildfires have so far devoured about 45,000 square kilometers of land in Canada, making 2023 one of the worst years for wildfires on record.
In Alberta, unsettled weather brought new starts. Hot, dry and windy weather swept across the north, and extreme fires are expected.
In Ontario, two large fires in the far north received some limited suppression and ignition action. More existing and new lightning fires are expected, the center said.
Wildfires have spread in the western Canadian province of British Columbia. About 2,500 people were ordered Thursday to evacuate the community of Tumbler Ridge in northeastern British Columbia. Authorities also extended evacuation orders for the Donnie Creek fire, the second-largest fire on record in the province.
Some rain is expected over Quebec and neighboring Ontario this weekend, but it may not be too helpful, according to Environment Canada meteorologist Gerald Cheng.
Poor air quality is expected to persist in cities such as Ottawa, Toronto, New York and Washington until Sunday, when the wind direction shifts.