Bob Dylan to be honoured at pre-Grammys Gala
Bob Dylan to be honoured at pre-Grammys Gala
Imagen principal: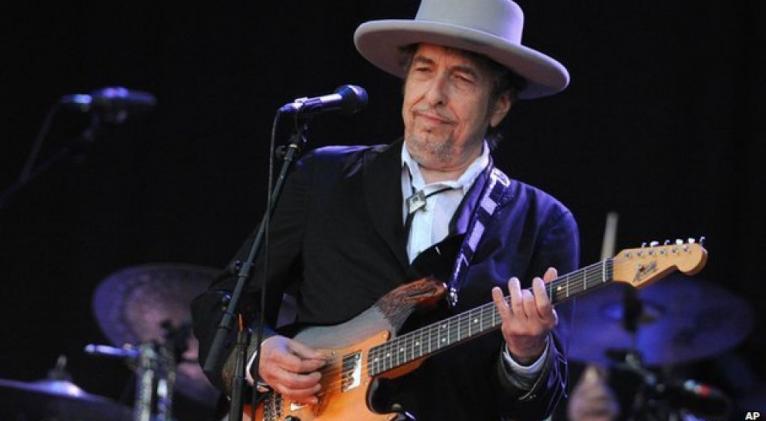 Jack White, Neil Young, The Black Keys, Willie Nelson and Crosby, Stills and Nash will perform at the gala to celebrate the 73-year-old being named 2015's MusiCares person of the year.
Carole King and Bruce Springsteen are among the honour's previous recipients.
Dylan has won 10 Grammys, seven of them after being handed a lifetime achievement award in 1992.
Beck, Tom Jones and Norah Jones are among the stars who will perform versions of the musician's songs at the show on 6 February 2015, two days before the Grammys.
'Unmatched songwriting'
Pearl Jam's Eddie Vedder, Bonnie Rait and John Mellencamp will also take part in the charity gala.
"[Dylan's] body of creative work has contributed to America's culture, as well as that of the entire world, in genuinely deep and lasting ways," said Neil Portnow, head of the MusiCares Foundation and The Recording Academy.
The Blowin' in the Wind singer follows in the footsteps of the likes of Neil Young, Paul McCartney and Barbra Streisand.
Paul Simon, Elton John and Billy Joel have also been honoured with the award since it was created in 1989.
"Bob Dylan's songwriting ability is unmatched, and it will be an extraordinary evening to hear his work showcased by such a remarkable group of artists," said Bill Silva, chair of the MusiCares Foundation Board.
Dylan has also been inducted into the Rock and Roll Hall of Fame and Songwriters Hall of Fame in the US.