Cuba advances HIV/AIDS vaccine project
Cuba advances HIV/AIDS vaccine project
Imagen principal: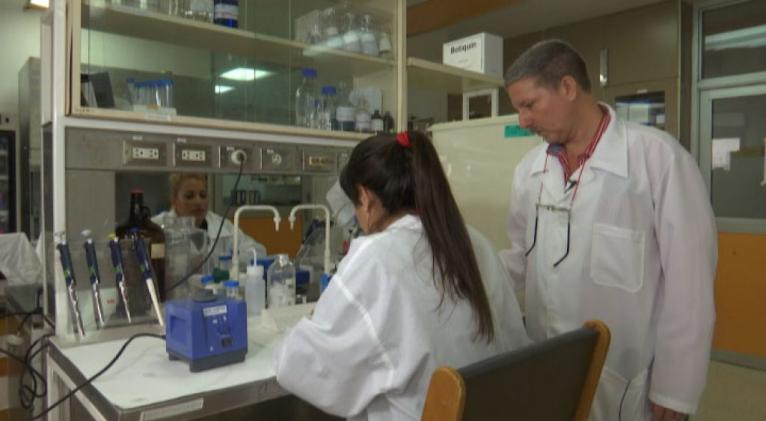 Researchers in Cuba are making advances in the field of developing a therapeutic AIDS vaccine, which has passed pre-clinical trials in animals and humans.
Cuba detected its first HIV/AIDS case in 1986. Since then, efforts have focused on the quality of life for its HIV population. For some years now, an expert team has been working on a therapeutic vaccine at Havana's Genetic Engineering and Biotechnology Center.
Doctor Enrique Iglesias, who heads the scientific project, said that if the project is successful, it can bring important benefits. And even if it doesn't result in an effective solution to replace all therapies, it could help alternate current therapies with this vaccine and also help other nations which can't afford costly HIV therapies.
Some 33,000 Cubans are living with HIV/AIDS on the island, out of a population of more than 11 million. According to health specialists, the island reports a low HIV/AIDS incidence rate. However, there are patients who reject taking some of the anti-retrovirals used in the local treatment.
Luis Nunez, 55, works at a Havana print company and has lived with HIV since 2006. He said the cocktail of antiretroviral pills have different effects on different people, and some do not like to take them. So, a vaccine would play a very important role.
"For me, this treatment has saved my life, because I saw myself with no expectation of living like many other HIV people here," said Nancy Mora, a woman who has lived with HIV over the past 30 years. Mora came to see her doctor at Havana's Institute of Tropical Medicine, where the candidate vaccine was administered to humans.
Doctor Jorge Perez, advisor to the Cuban Health Ministry for Infectious Diseases, pioneered the Cuban HIV-AIDS program. He said the Cuban program, free of charge and available to all, is one of a kind. "Cuba has lowered HIV transmission to 0.4 percent and works both on HIV prevention and treatment with a large number of people and with good results in controlling new cases and lowering the mortality rate."
Experts say the Cuban HIV-AIDS vaccine has passed an important stage proving high safety levels. However, it still has a long way to go. If successful, the Cuban vaccine will help improve the quality of life for HIV patients and also have significant financial benefits to the country.