Growing Investments in Cuban Tourism (PART II)
Growing Investments in Cuban Tourism (PART II)
Imagen principal: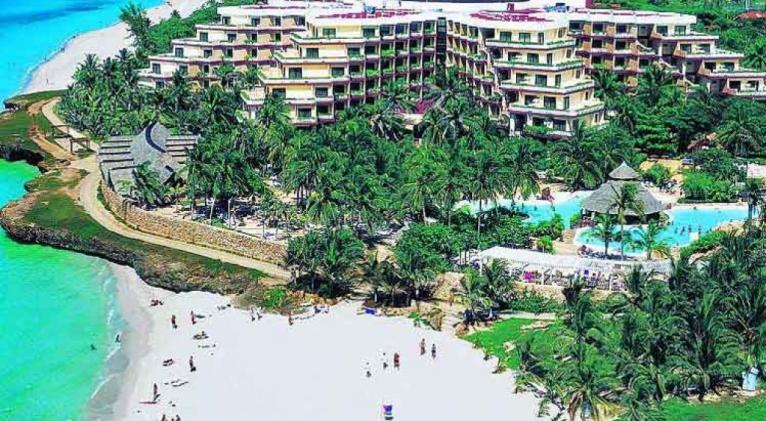 Havana, Jul 12 (Prensa Latina) Cuba's investments in tourism are growing at present with a view to boosting the development of the travel industry, according to official reports.
The general director for development at the Cuban Ministry of Tourism (MINTUR), Jose Daniel Alonso, is enthusiastic in that regard and is optimistic about the growing spiral in that sector.
That important investment process will add 5,000 hotel rooms in 2019, totaling 9,500 rooms completed at the end of next year.
Among the examples presented by the official is the Packard Hotel, which is scheduled for completion in 2019 in Havana.
Another program in charge of MINTUR is the extra hotel sector, which is progressing more slowly, due to the impact of Hurricane Irma in September 2017, but it will have a similar importance for the country's tourist development.
That program covers the north coast of central Ciego de Avila province, Cayo Santa Maria and Varadero Beach, including improvements in the hotel rooms.
Alonso recalled that on September 15, 2017, all Cuban tourist destinations were operational despite the damage caused by Hurricane Irma.
The executive highlighted Santiago de Cuba as a region that attracts many holidaymakers, because it is closely linked to the country's history and culture.
Another region where investments are being made is Havana, which will turn 500 years on November 16, 2019, thus the importance of prioritizing the Cuban capital.
These projects are complemented by the development of real estate companies, as a result of which two joint ventures were set up in the Bellomonte region in Havana.
Two new joint ventures will start up operations in 2018, one of which works in Punta Colorada, in western Pinar del Rio province, where it carries out projects consisting of a marina and a tourist port in its second stage on the Guanahacabibes Peninsula.
El Salado Beach, relatively near Havana, benefits from a real estate project by the Spanish group Globalia and the company AirEuropa. Works are scheduled for completion in 2019.
In that regard, 95 management contracts have been signed with 21 companies, and MINTUR is seeking to attract more foreign high-rank firms like Switzerland's Kempinski, India's Mundo Hoteles, and other enterprises from countries like Singapore.
In total, Cuban authorities handle 140 opportunity projects in tourism in the hotel and extra hotel sectors and new projects. There are also 13 real estate plans, 11 of which have already been identified.
That investment process is based on an increase in foreign tourist arrivals in the country, which must be visited by 4.7 million holidaymakers this year, according to official estimates.