Turkey wants 'secure line' created 10km inside Syria, including Azaz - deputy PM
Turkey wants 'secure line' created 10km inside Syria, including Azaz - deputy PM
Imagen principal:
"What we want is to create a secure strip, including Azaz, 10km deep inside Syria and this zone should be free from clashes," Akdogan said in an interview on Turkey's AHaber television station, Reuters reports.
LATEST — Turkey wants secure line made 10 km within Syria, including town of Azaz, Deputy PM Akdoğan says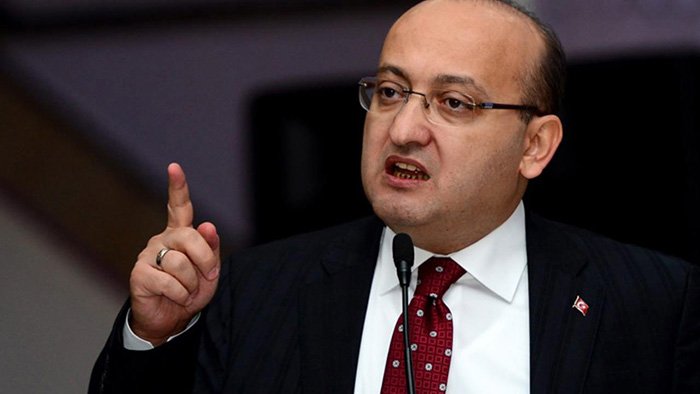 However, President Recep Tayyip Erdogan mentioned on Wednesday that Ankara does not intend to stop shelling Syrian Kurdish YPG militia. He also called on the US to choose whether it wanted to back Turkey or the Syrian Kurds.
Turkey has shelled Syrian Kurdish forces in northern Syria for four consecutive days as Ankara tries to stop the YPG (Kurdish People's Protection Units) from claiming the town of Azaz, just 8km from the Turkish border.
A Turkish official said on Tuesday that Ankara would ask its coalition partners, including the US, to take part in a joint ground operation in Syria.
"Turkey is not going to have a unilateral ground operation. We are asking coalition partners that there should be a ground operation. We are discussing this with allies," the official told reporters at a briefing in Istanbul, as cited by Reuters.
"We want a ground operation. If there is a consensus, Turkey will take part. Without a ground operation, it is impossible to stop this war."
Meanwhile, on Monday, Turkish Prime Minister Ahmed Davutoglu said Ankara would not allow Azaz to fall to the YPG forces.
"YPG elements were forced away from around Azaz. If they approach again they will see the harshest reaction. We will not allow Azaz to fall," Davutoglu told reporters on his plane bound for Ukraine, Reuters reported.
He said the Turkish military would render Syria's Menagh airbase "unusable" if YPG forces do not retreat from the area, which they previously captured from Islamist militants. He warned the YPG not to move east of its Afrin region or west of the Euphrates River.
Turkey launched 100+ artillery strikes on Syrian towns in Aleppo – Russian military http://on.rt.com/74p5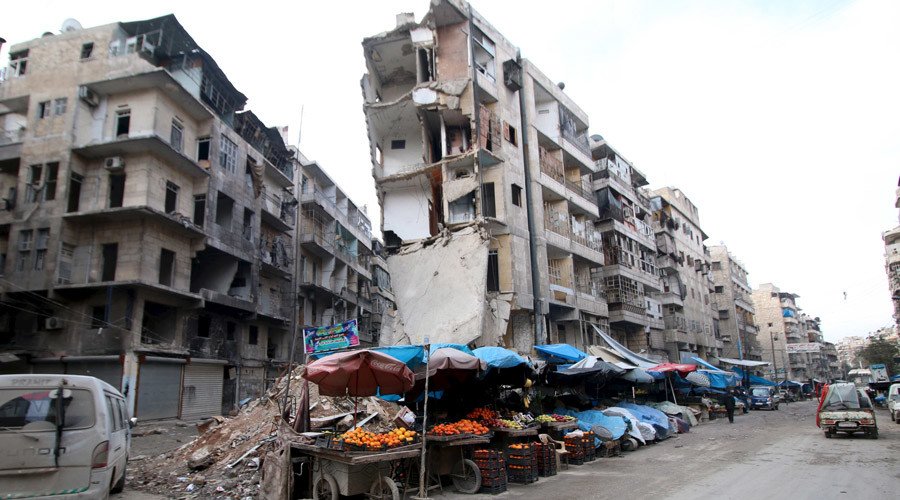 Turkey is worried about Syrian Kurds seizing more territory in northern Syria.
Washington and Paris have both called on Turkey to cease its massive artillery bombardment against Kurdish targets in Syria.
"We are concerned about the situation north of Aleppo and are working to de-escalate tensions on all sides," State Department spokesman John Kirby said in a statement. "We have also seen reports of artillery fire from the Turkish side of the border and urged Turkey to cease such fire."