Greece asks for new 2yr bailout program
Greece asks for new 2yr bailout program
Imagen principal: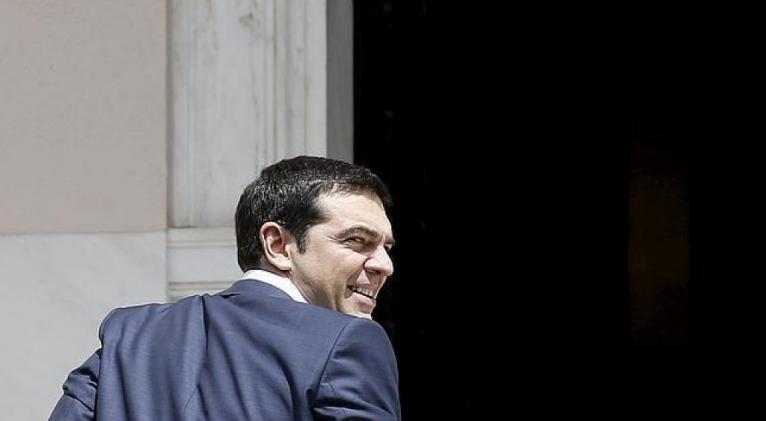 The request also includes a restructuring plan for Greek debt to the European Financial Stability Facility that accounts for about 63 percent of the Greece's total debt.
Debt crisis: Will Greece exit euro? LIVE UPDATES
The Greek government said it will continue negotiations with the Troika in order to seek a "viable" agreement within the eurozone. Earlier on Tuesday Greek Finance Minister Yanis Varoufakis said the country would not meet the IMF payment deadline.
Afterthe June deadline to repay €1.6 billion to the IMF expires at 6 pm Washington time today, the IMF will classify Greece as being "in arrears", which is seen as being virtually the same as default.
Over the weekend Greece's Prime Minister Alexis Tsipras announced a referendum for July 5, when Greeks would vote whether to accept the latest proposals from the international creditors.
The decision to hold a referendum does not mean an end but the continuation of negotiations with the creditors for more favorable conditions for the Greek people, the statement added.
Some of the top EU policymakers including the European Commission President Jan-Claude Junker said on Monday that a referendum 'No' vote would mean a 'Yes' vote for the country' exit from the eurozone.
However, German Finance Minister Wolfgang Schaeuble said Tuesday Greece can maintain its membership in the eurozone even if the nation votes against austerity reforms on July 5. He said the European Central Bank (ECB) would do everything to protect the euro in case Greece refuses to make concessions during a private meeting with lawmakers in Berlin, media reported.