U.S. Military Helicopter Missing in Nepal During Aid Efforts
U.S. Military Helicopter Missing in Nepal During Aid Efforts
Imagen principal: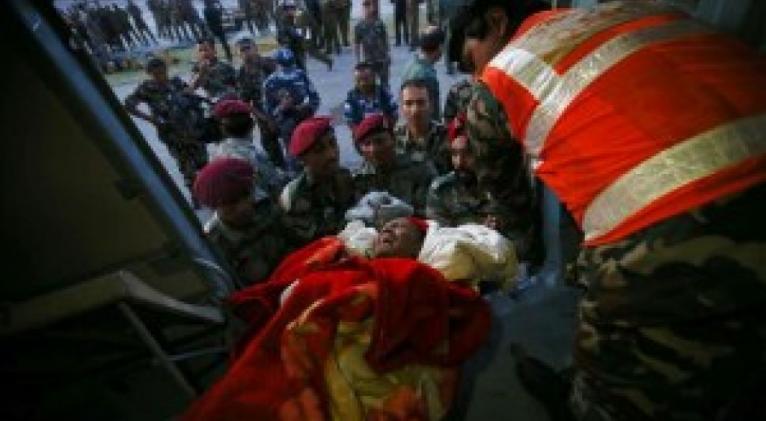 According to a statement issued by the U.S. military, six Marines and two Nepalese soldiers were on board the chopper, which disappeared on Tuesday near the town of Charikot, east of the capital of Kathmandu.
The Marine helicopter had been deployed to help with the search and rescue operations being undertaken by the U.S. military after the 7.8-magnitude quake that struck the mountainous South Asian nation on April 25, killing more than 8,000 people.
The chopper disappeared at night while engaged in humanitarian assistance activities to help quake victims, officials with the Sahayogi Haat aid mission said in a statement.
On Tuesday, another temblor, this time measuring 7.3 on the Richter scale, rocked Nepal, killing more than 50 people and injuring more than 1,200, according to official figures released so far.
The Pentagon had ordered the deployment of three UH-1Y Huey helicopters and four vertical takeoff Osprey MV-22 aircraft in Nepal as part of the U.S. mission to assist the country.