May Day protests kicked off in Berlin
May Day protests kicked off in Berlin
Imagen principal: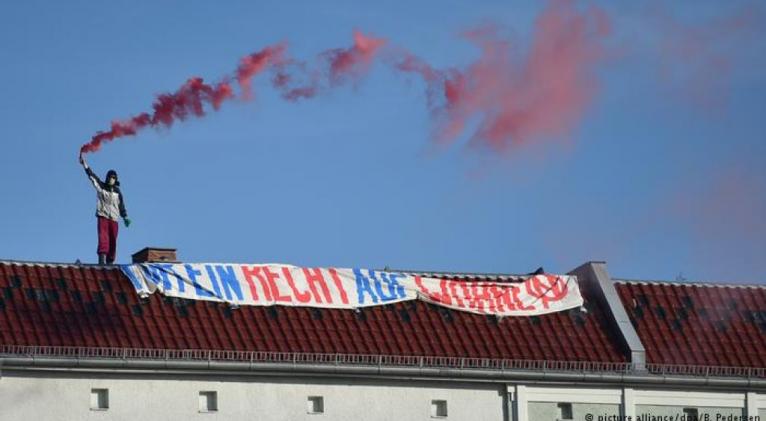 Berlin was bracing itself on Monday for traditional May Day protests on the 30th anniversary of widespread violence.
In 1987, far-left rioters battled with police for 12 hours, looting shops and burning cars. They were fighting against what they called a "bourgeois" celebration of the 750th anniversary of the founding of Berlin.
Rioting on May 1 then became a regular tradition in Berlin, starting in West Berlin and spreading to the East following reunification in 1990. In 1989 protests 364 police officers were injured. In 2000 the extent of the violence led to an attempted ban on protests the following year. In 2009 after a few years of relative calm, 273 police were injured with some rioters facing attempted murder charges for throwing Molotov cocktails.
Tens of thousands celebrate Witches Night
Young leftist groups in Berlin often use the night night before May Day, known as Walpurgisnacht or Witches' Night - a pagan ritual to usher in spring - to go on violent, often drunken rampages through Prenzlauer Berg.
This year, as in the past several years, Walpurgisnacht was relatively calm, which police saw as a hopeful omen for May Day proper. However, the fire brigade attended to several car burnings through the night.
About 12,000 people descended on Prenzlauer Berg's Mauerpark on Sunday night, but police said there relatively few incidents.
In the district of Wedding about 3,000 people demonstrated against rising rents, largely without issue - just three demonstrators were arrested.
@tomSkie11Der Auftakt zu den Maifestspielen in #Berlin. Gegen Verdrängung und hohe Mieten demonstrieren etwa 1500 durch den Wedding. #b0105 #erstermai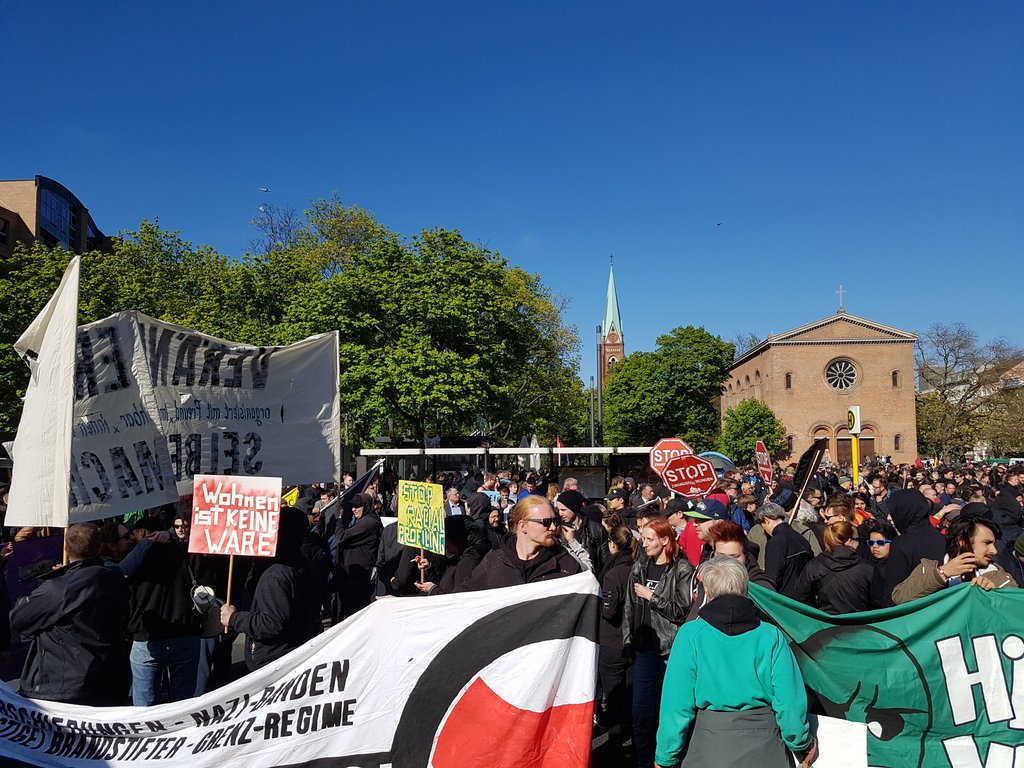 More than 20 demos
More than 20 large-scale events were planned for May 1 throughout Berlin, though police were focusing their efforts on the main "Revolutionary May Demo" event.
Organizers of the event refused to register their protest with police, normally a requirement in Germany, but police said they would nonetheless tolerate the protest and would deploy about 5,400 officers.
Their planned route for the parade would go through the heart of Kreuzberg street festival MyFest, which could make policing the event difficult.
Police were implementing a truck ban in areas of Kreuzberg, fearing a possible repeat of the December terrorist attack, but did not erect concrete barriers.
Early rallies on Monday got off to a peaceful start. From about 10am trade unionists started marching for workers rights in Berlin, joined by Berlin mayor Michael Müller. According to union figures about 14,000 showed up.
About 200 Antifa protesters turned up to a counter-rally against a right-wing Alternative for Germany party rally. Police called in extra reinforcements at about 1pm to deal the tense situation, local media reported.
Myfest kicked off 10am and was attracting tens of thousands of people. They had  concerts across seven stages planned and hundreds of food stalls. The main cause for concern there were the high winds which were battering Berlin.