Ciego de Avila Leads 54th Cuban Baseball Championship
Ciego de Avila Leads 54th Cuban Baseball Championship
Imagen principal: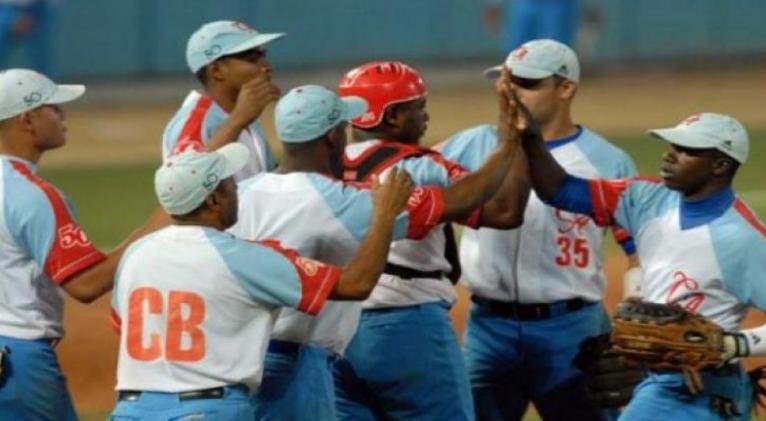 Starter Dachel Duquesne added his 2nd victory for the cause of the Ciego de Avila's Los Tigeres after disseminating 5 hits in 6 and a half innings with the 3rd save of Yadir Rabí, while Yasiel Morales was charged with the setback.
Raúl González and José A. García drove in 1 per capita to lead the winning drive to qualify for the 2nd round of the National Series, after being left out of this elite in the previous edition.
Meanwhile, Industriales continued to hunt for the leaders to beat 9-6 to Granma, with Frank Monthiet's 1st win and 4th save of Yohandri Portal, while the fast Alain Tamayo took the loss.
The versatile Lourdes Y. Gourriel led again the capital's Los Azules attack with 5-3, 2 runs scored and 3 trailers, to guide the department with 14 RBIs.
The highlight of yesterday was the surprising victory of Artemisa over Villa Clara by a 5-4 close margin to be ratified in the 3rd seat, 2 games from leader Ciego de Ávila and only 1 behind Industriales. Promising reliever Yunieski García came to 4 hits and a leader of that section, besides adding 3 saves, standing as the key figure of his team to which have contributed to 8 victories.
In other results, Isla de la Juventud stunned 7-1 to runner-up Matanzas, Holguin exceeded 4-1 to Sancti Spiritus, Camagüey blanked 5-0 Santiago de Cuba, while Guantanamo battered Mayabeque, 10-6.