When the fans are the player No 1
When the fans are the player No 1
Imagen principal: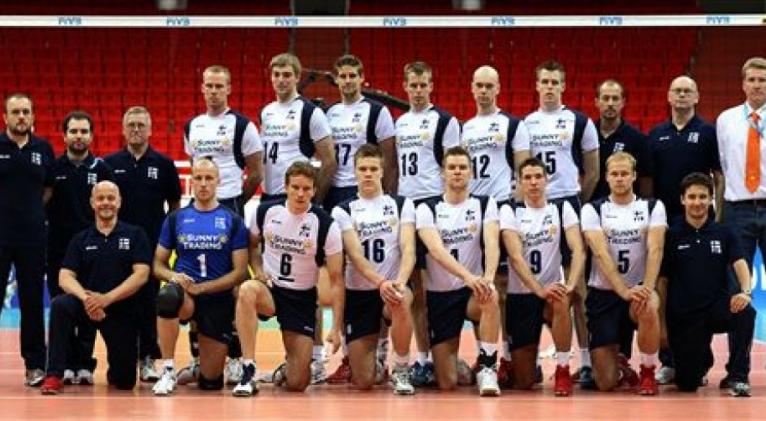 Sometimes the supporters play a great role in their team's results and some other times they are the player No 1 in the court to get a difficult victory. 
 This is the case for World No 26, Finland in their Pool B match during the 2014 Men's World Championship in Poland against Cuba, when the blue coded fans encouraged their team to come back from 2 sets behind to win their exciting game against one of the contenders for the title, No 7 Cuba 3-2.
 Just few minutes before the game started, a gush of spectators coming from Finland were taking their places in the court to support their team in one of their toughest matches against the favourite team, Cuba, None of them was expecting  the scenario of the game. 
 About 2,000 spectators came through the borders from Finland to Poland to support Finlandin their first existence at the World Championships since 32 years. 
 "We are following our team in all the competitions and everywhere in the world since 3 years," said Juha Surakka, the owner of a private Beach Volleyball club named "Loylynlyomot" with his twin Jorma.
"We came here accompanied by about 2000 fans to support our team in this elite event after this long time. For us it is a big celebration and we are happy to do something to our team to come out as winners against Cuba."
 About half of the spectators came from Finland by charter flights, while the others came through regular flights. What was interesting, the group of fans coming by road for about 2600 Km. It took them about 36 hours by buses to arrive to Poland.
 "We feel proud to see our team performing so good like that against one of the best teams in the world," added the twins Surakka after Cuba match.
 "We are happy also that we followed up the buildup of our team throughout the qualification process and in the World League. This time the coach used a lot of players in the World league to give them the experience. We know we didn't do well coming out as third of pool C, but now we can see the work of our coach, Tuomas Sammelvuo. He was preparing his players for that event."
 Coach Sammelvuo appreciated the role of the spectators to win such a deceive game.
 " I would like also to thank our fans who were amazing, they helped us in the crucial moments of the third set to come back in the proper time," the coach commented. 
 "We were very impatient in our attack. Later on we played better and wiser, it was a perfect starting story for the tournament. We're very confident right now and wait more from beloved fans."