Why isn't Marco Rubio sleeping well?
Why isn't Marco Rubio sleeping well?
Imagen principal: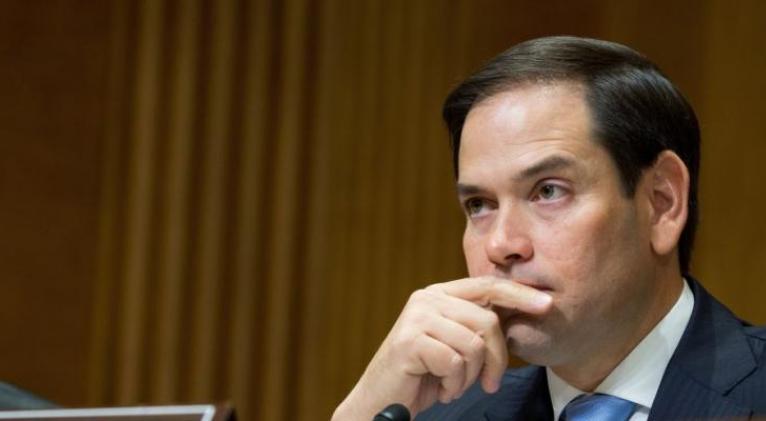 Diario Nueva York published on Sunday that Republican Senator Marco Rubio is between a rock and a hard place due to the second impeachment against Donald Trump.
Rubio accepts he has some "sort of responsibility" in the violent storming of the Washington's Capitol last January 6th.
But, at the same time, he labeled as "stupid" the idea of impeachment to the man who inspired the riot, which claimed the lives of five people.
"I definitely believe former President Trump bears some responsibility for some of what happened," he said to Fox News.
Although he also pointed out that a trial —endorsed by the US House of Representatives, would only affect the country more.
He highlighted that such process at the Senate would only "continue to fuel the current situation."
And then he went on to say that in the first chance he gets to vote, he will do his best to end this trial.
This stance comes following The Washington Post's reports on Ivanka Trump who is paving her way to challenge Senators next year with her candidates.
And along with it, her father's plan to create a new party intended for running in the primary elections of the Republican Party and challenge those against him in the Congress.
Observers believe that Marco Rubio is trying to distance himself from the Republic group, including Mitch McConnell, Senate Minority Leader, who is going to give the green light to the political trial.
Any pretext? Trump needs time to prepare his defense and Democrats have not subpoenaed any witnesses.
A Senator, Mitt Romney, who vote against him in the first trial, is one of the few ready to convict him again.
And it happens after it was made known that he blackmailed Georgia State Secretary, Brad Raffensperger, to "win votes" to help him win the 2022 elections.
These above-mentioned facts help us understand why Marco Rubio is so irritated these days.
Indeed, he is also being affected by a several problems, which are wearing him out, reducing his present and future dreams.
Translated by Sergio A. Paneque Díaz / CubaSí Translation Staff