A Special Visit to the Morionet-Gallery
A Special Visit to the Morionet-Gallery
Imagen principal: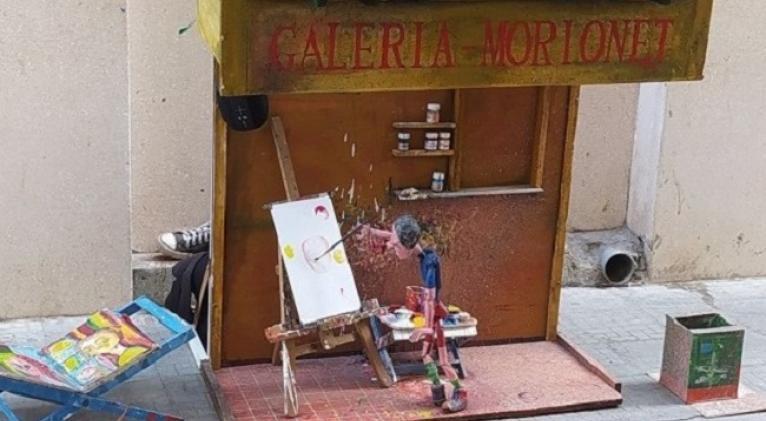 On the way to Plaza de Armas. A small altarpiece, on the edge of Obispo street, awakens the curiosity of those who pass through this boulevard in Old Havana. Many stop the stroll, almost no one remains indifferent.
There are the puppeteer, his figurine and the little improvised puppet stage. From the installation that imitates a two-story "house-gallery", designed with light material, the show creates a bewitching environment that makes time and reality disappear.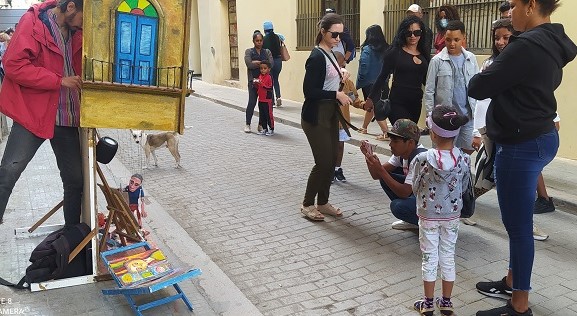 The voice of Louis Armstrong sings La vie en rose, and the magic of a bohemian atmosphere envelops the place and those who watch it. To the rhythm of that sweet blues song, the skillful hands of Víctor Ariosa Herrera move the strings and rods that bring to life the little body of Morionet, the puppet-painter.
A short distance away, an audience of all ages is amused by the jokes and pictorial skills of the friendly puppet. For an instant, everyone forgets their rush, postpones priorities and the time to arrive; they want to know the end of the play.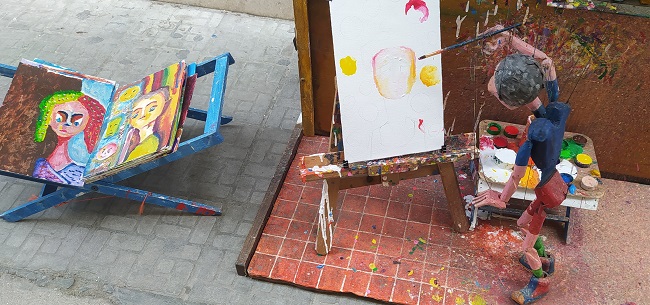 Brush in hand, Morionet begins to paint a portrait with watercolor on white cardboard. Between strokes, he does some dance moves and flatters his viewers, especially the children. They all smile back, having fun.
Entertaining is precisely what the young Víctor intends to achieve. Graduated as an Art Instructor specializing in theater, he has always had a particular interest in the universe of puppets. That led him to work for six years in Hilos Mágicos Puppet Company of Cuba.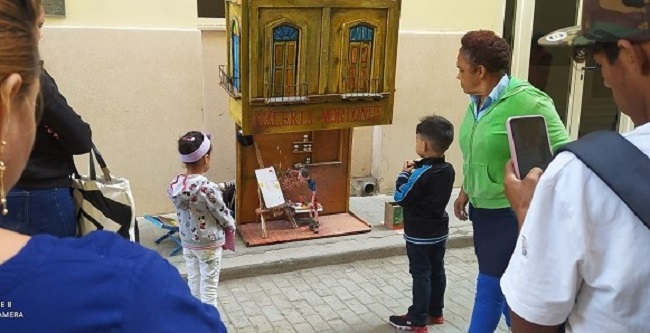 When he left that theatrical group, he did some workshops to learn in all its extent the trade of working the street puppet. Captivated by the popular effect that it achieves with this pulcinella technique, Ariosa decided to dedicate himself, in body and imagination, to offering his talent through the streets of the historic center of the capital city.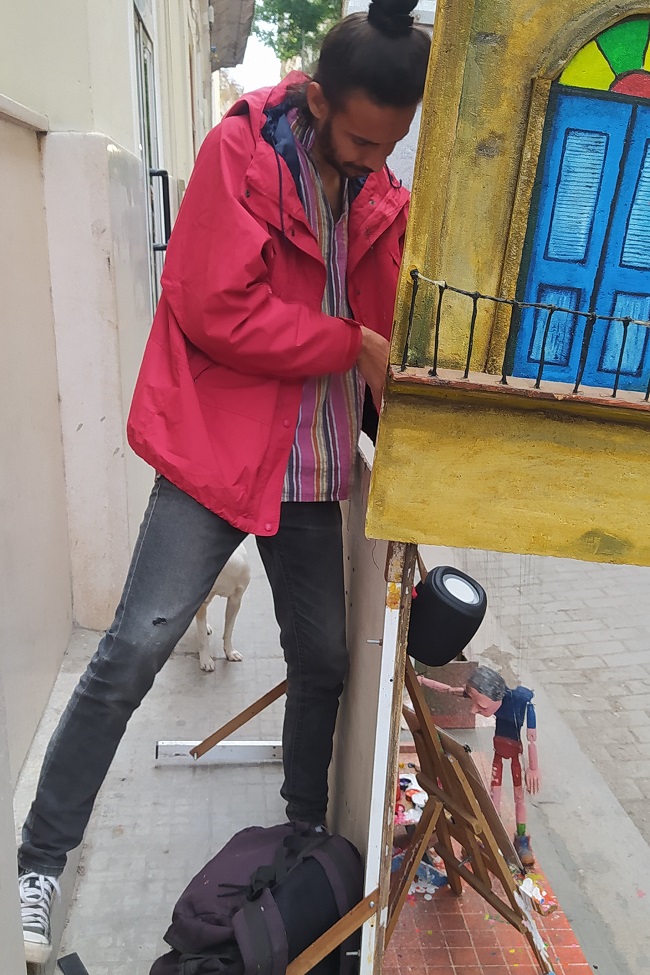 Captivated by this idea, he created, in 2019, his Morionet character and that kind of mobile puppet stage with which he has polished a picturesque attraction within the so-called street art.
Translated by Amilkal Labañino / CubaSí Translation Staff