Report says Israel has demolished over 180 Palestinian structures since February
Report says Israel has demolished over 180 Palestinian structures since February
Imagen principal: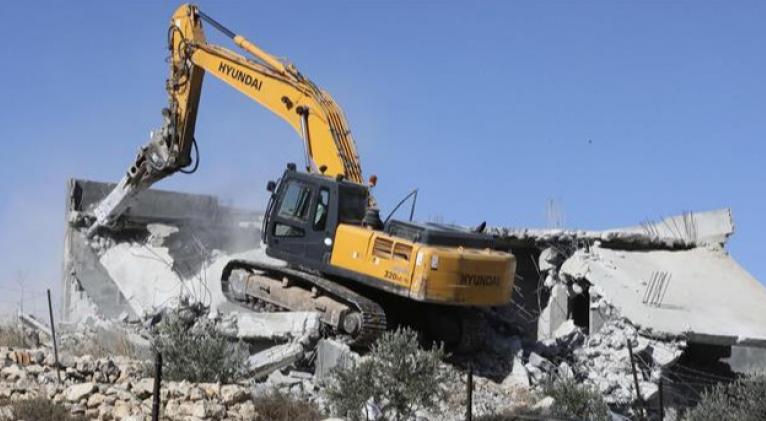 Ramallah, March 15 (RHC)-- A Palestinian rights group says Israel has demolished or closed over 180 Palestinian facilities across the occupied West Bank and and al-Quds since February.  The SHAMS Human Rights and Democracy Media Center said in its monthly report that at least nine Palestinians were forced to demolish their own facilities under the pretext of being built without a so-called permit, which is almost impossible to obtain.
According to the report, the family house of martyr Hussein Qaraqe, who was killed by Israeli forces last month, was sealed as part of Israel's collective punishment policy against those who carry out attacks against regime forces.
Along the same line, bulldozers escorted by Israeli soldiers also demolished two Palestinian houses in al-Khalil and al-Quds and sealed another in the holy city.  Israel routinely demolishes Palestinian houses in the West Bank and East al-Quds.
Israel has already occupied thousands of dunums of Palestinian agricultural land to construct and expand settler units across the West Bank.  The regime also plans to force out Palestinian families from the Sheikh Jarrah neighborhood in an attempt to replace them with settlers.
More than 600,000 Israelis live in over 230 settlements built since the 1967 Israeli occupation of the Palestinian territories of the West Bank and al-Quds.  All the settlements are illegal under international law.  The United Nations Security Council has condemned Israel's settlement activities in the occupied territories in several resolutions.
Palestinians want the West Bank as part of a future independent state with East al-Quds as its capital.